Grab your coloring pages, crayons, or markers, and some glue and glitter for some bunny coloring pages. We have collected a few cute rabbits for you. You can print, download or color them online. We have 2 type of online coloring. One of them is pencil type of coloring and the other one is fill type of coloring. Kids of early ages usually likes the fill type of coloring and grown up kids like pencil type. Check out both of them to find out which one your kid loves. Just use the buttons below each images.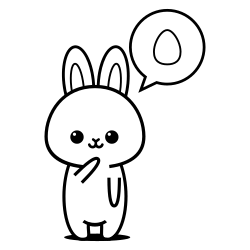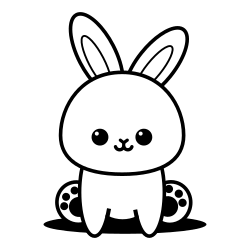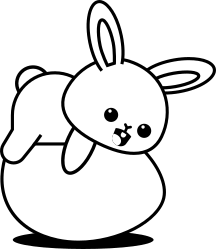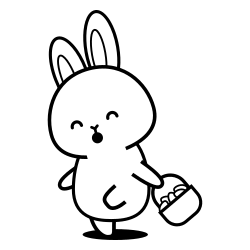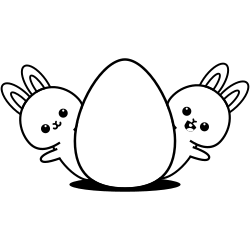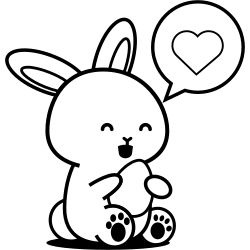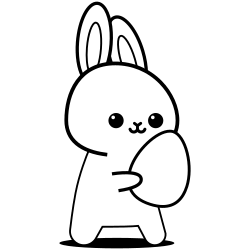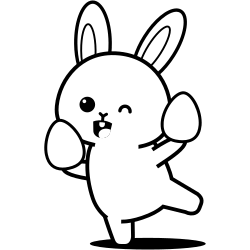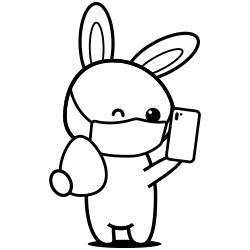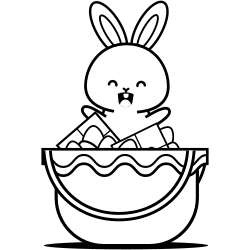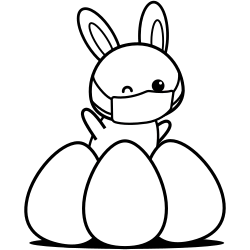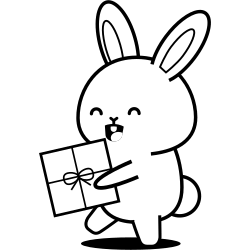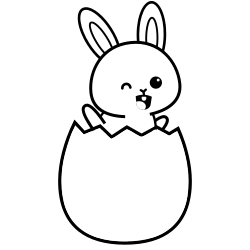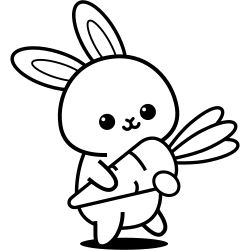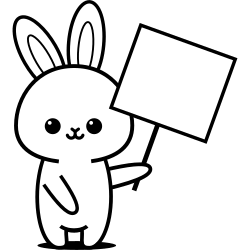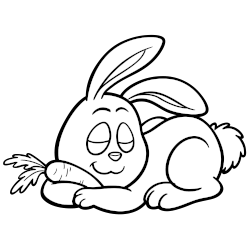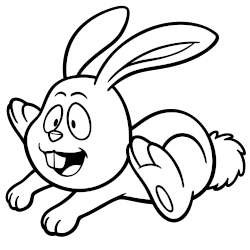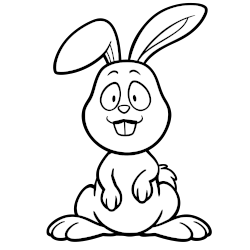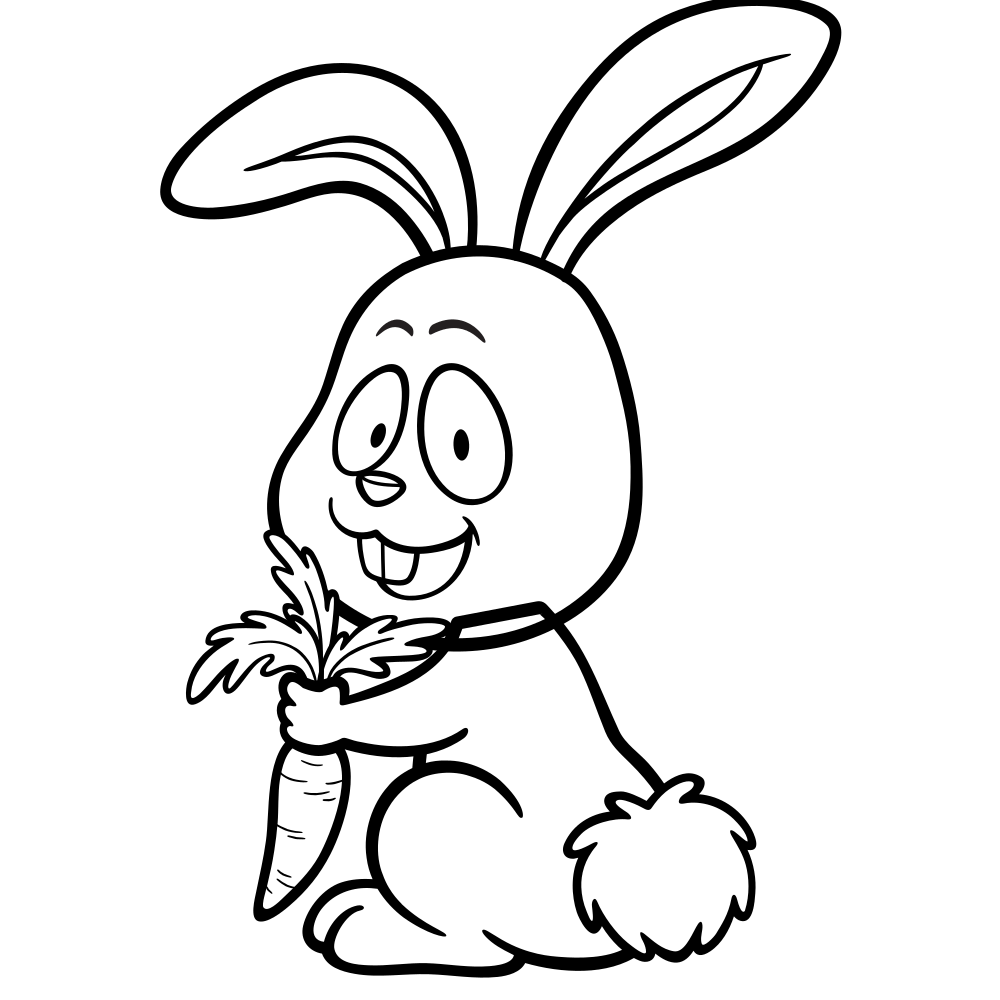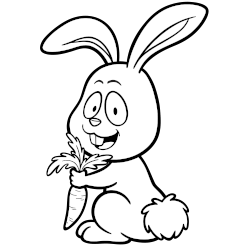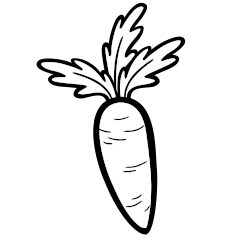 Printable Bunny Coloring Pages
Bunnies are a popular subject for coloring pages, with their cute and cuddly appearance making them a favorite among kids and adults alike. Whether you are looking for realistic depictions of these adorable animals or more whimsical, cartoon-like designs, you are sure to find a wide variety of bunny coloring pages to choose from.
One of the great things about coloring pages is that they can help children develop fine motor skills and improve their hand-eye coordination. This is especially important for young children who are just learning how to use crayons, markers, and other coloring tools. In addition to these physical benefits, coloring pages can also help children relax and de-stress, making them a great activity for kids who are feeling anxious or overwhelmed.
There are many different types of bunny coloring pages available, ranging from simple outlines that kids can fill in with their own creativity to more detailed, realistic designs. Some coloring pages feature just one bunny, while others include a whole group of these adorable animals. Some coloring pages are based on real bunnies, such as the fluffy Angora rabbit or the long-eared Dutch rabbit, while others feature fictional creatures that are inspired by these animals.
In addition to traditional coloring pages, there are also many digital options available online. These coloring pages can be accessed through a computer, tablet, or smartphone, and kids can use a variety of digital tools to add color and texture to the designs. This is a great option for kids who enjoy using technology or for parents who want to keep their children entertained while on the go.
Regardless of the type of bunny coloring pages you choose, they are sure to provide hours of fun and creativity for kids of all ages. So why wait? Get coloring today and let your child's imagination hop to it with these exciting and educational activities!
Cute Bunny Coloring Pages For Kids
Have you ever seen a bunny? Bunnies are one of the cutest animals around. Kids love coloring pictures of bunnies and share their favorite bunny coloring pages with their friends. There are many different types of bunnies. Some are white, some are brown and some are black. Here we have a collection of cute bunny coloring pages for kids. You can print them and color as you like. We hope you will enjoy coloring with these free printable coloring pages.
More About Bunnies
You may also want to purchase a set of stickers that will help your children express themselves more creatively. Easter stickers will be perfect for your little ones as they are growing up, and you can use them again over the years, assuming your children outgrow their sticker collections by that time. Sticker sets typically contain letters, numbers, characters, images or other designs that can be peeled off to reveal their message. Another popular activity for kids is to purchase a pack of "Laffy Taffy" lollipops. You can place these lollipops on the bunny coloring pages.

For additional ideas on how to give your kids free printable Easter bunny coloring pages, try "Pinterest" to see all the fantastic ideas for free printable Easter bunny coloring pages that are available. You will also find many other ways to decorate with free printable Easter rabbit stamps, which are a great idea for any Easter party or themed party. Just remember to let your imagination run wild and use your imagination, and maybe add some more of your own personal touches to the pages.