Kids likes fairy tale animals like unicorn coloring pages. We gather some nice printable unicorn coloring pages for kids of all age. If you like normal animals like cat, dog, penguin etc. you can check our other coloring pages below. Have fun!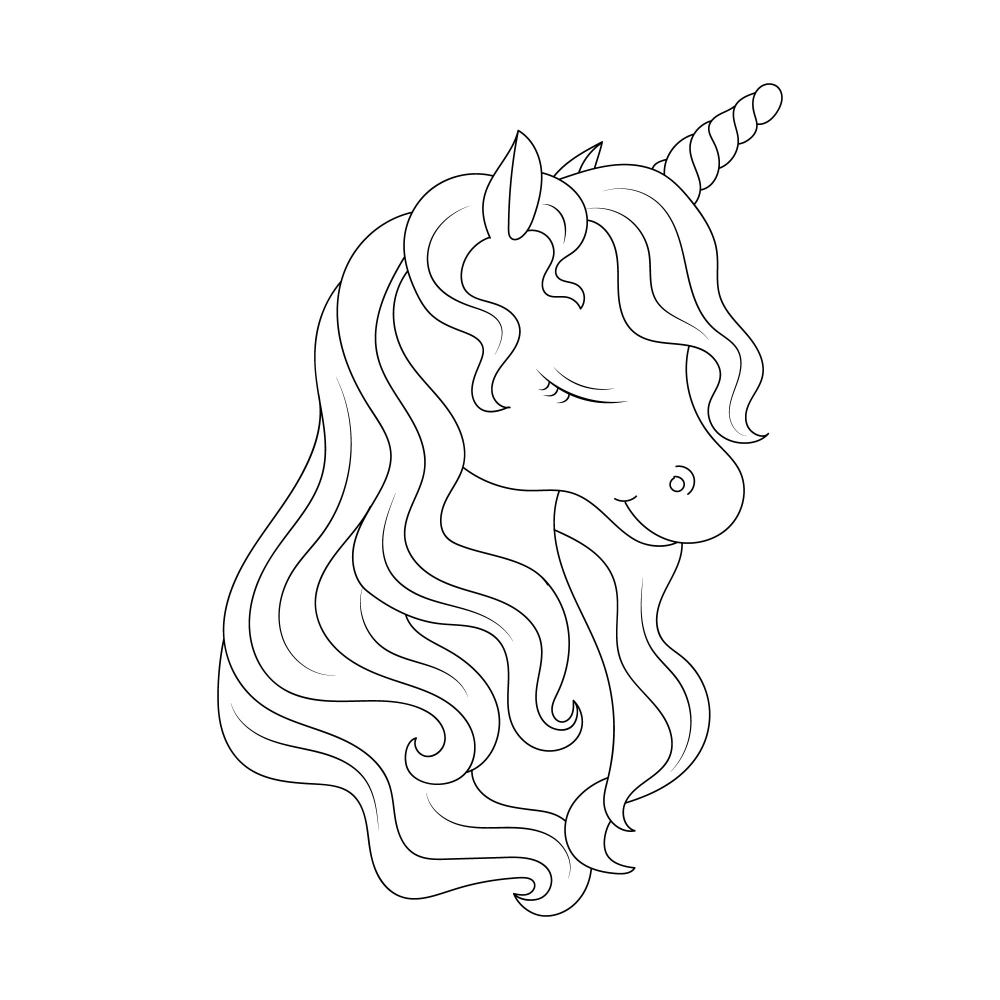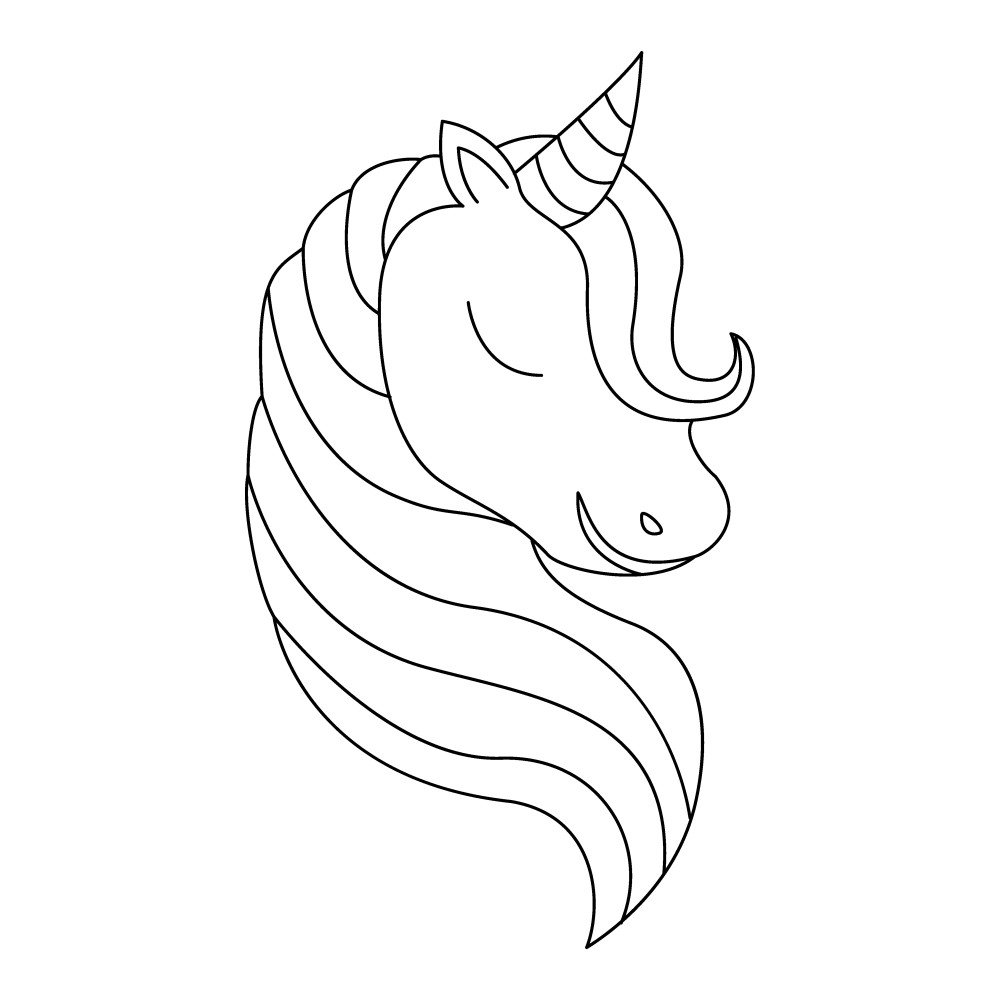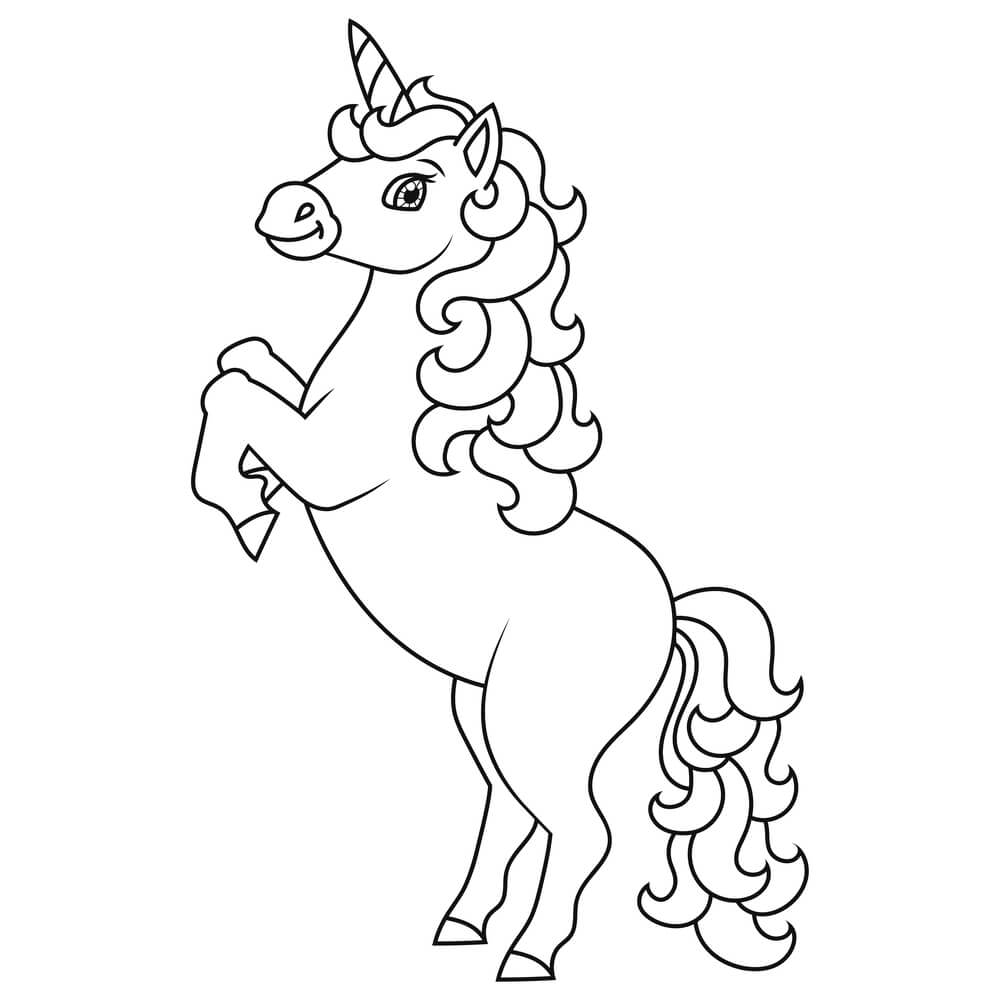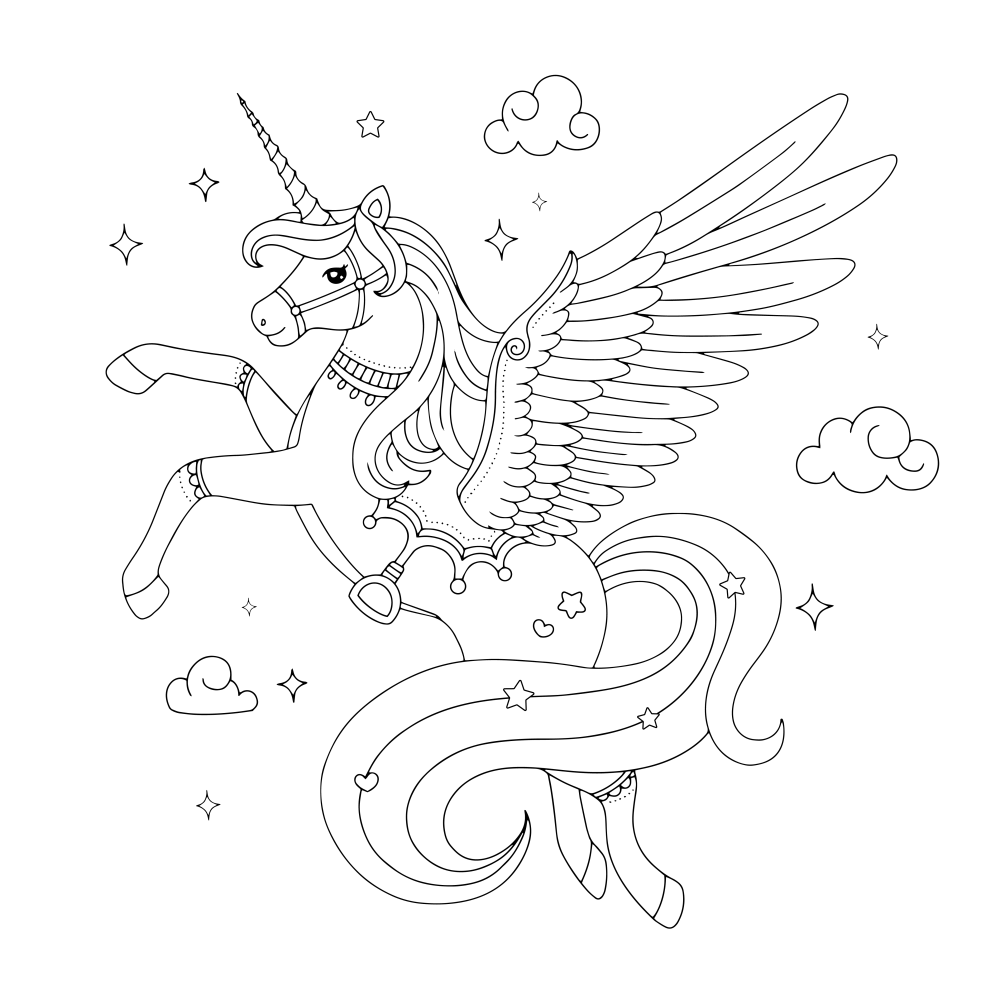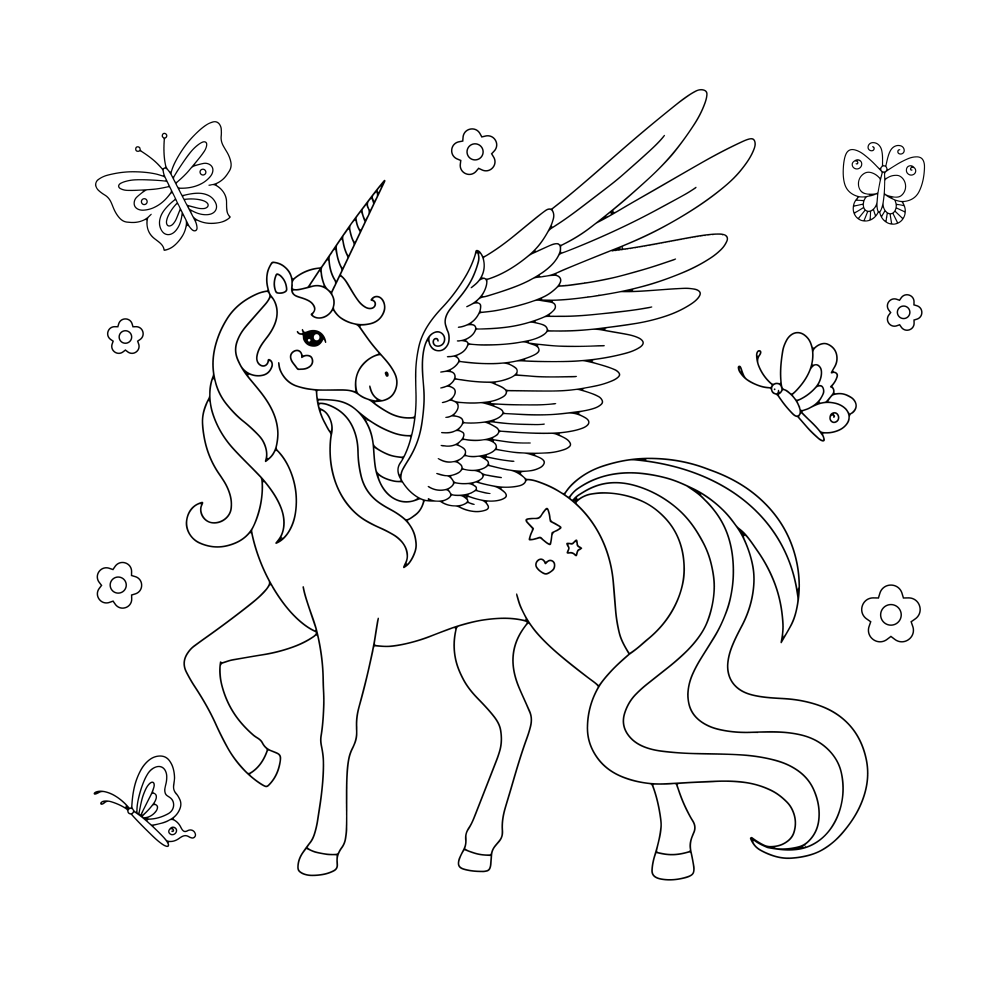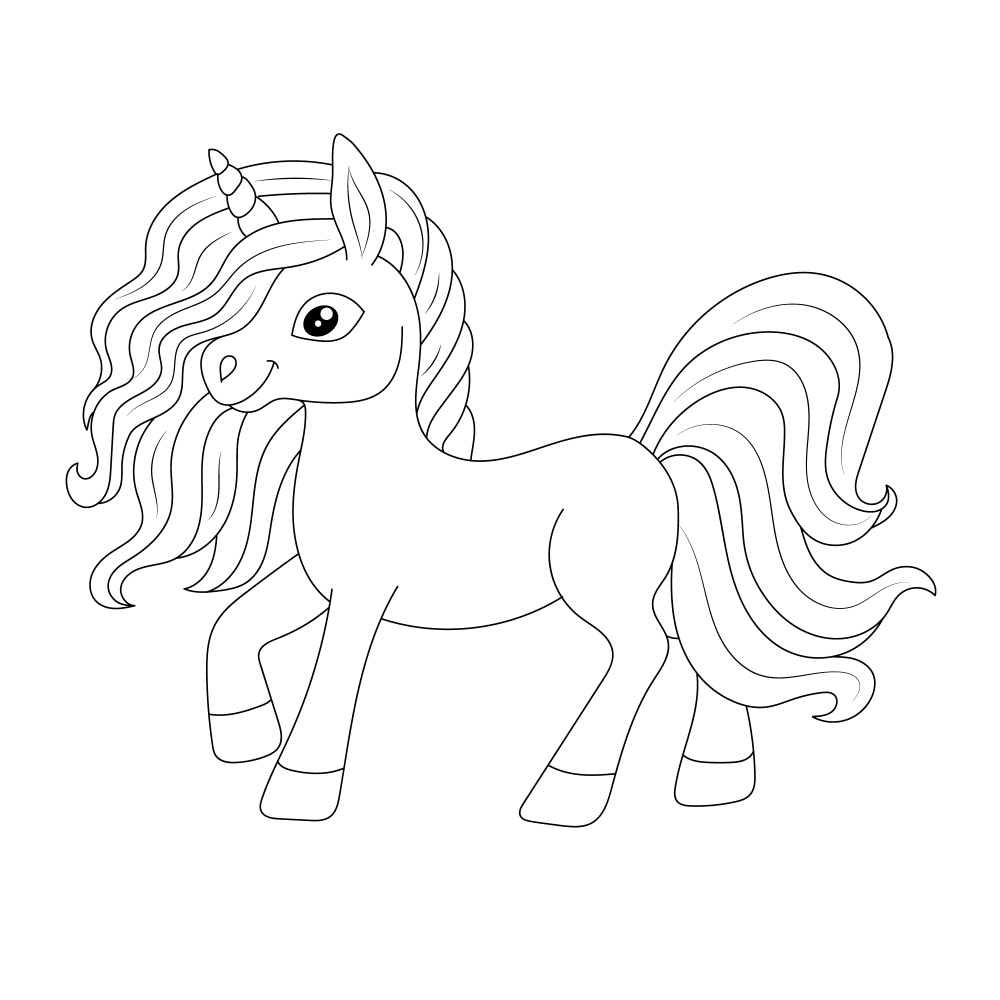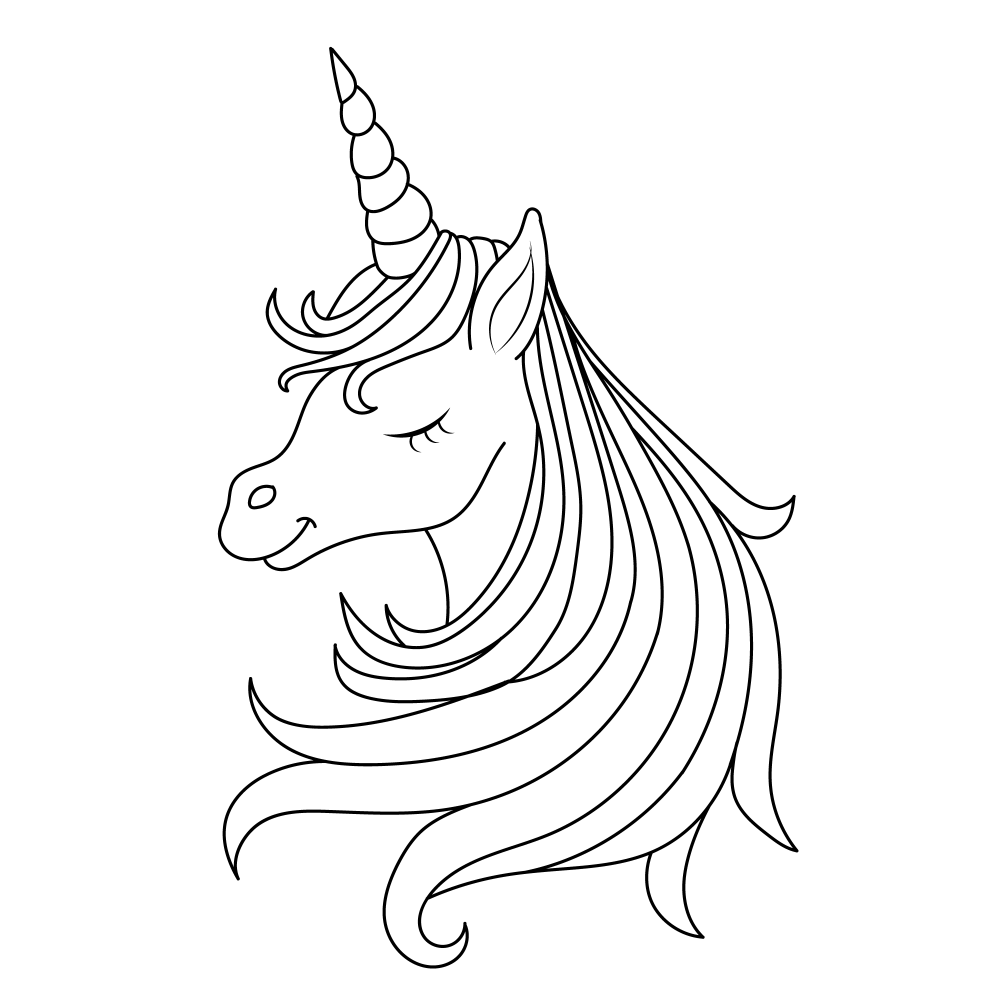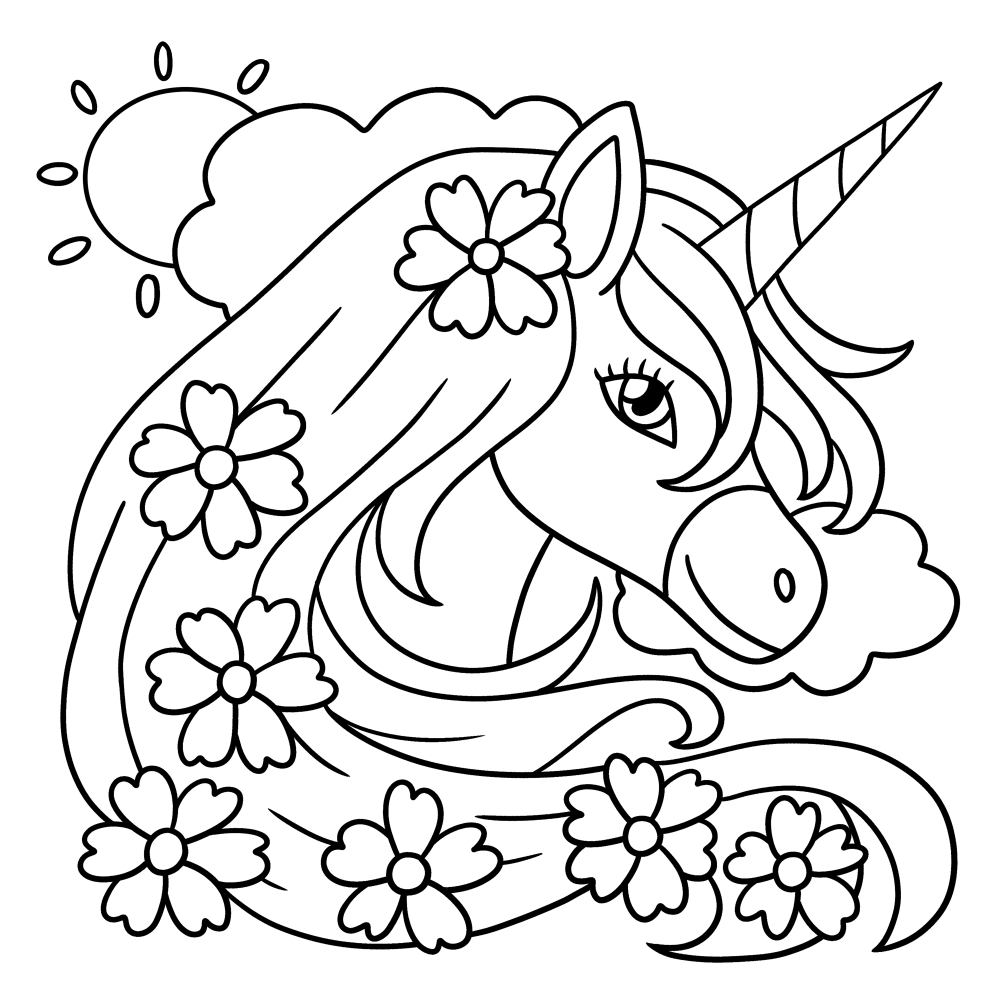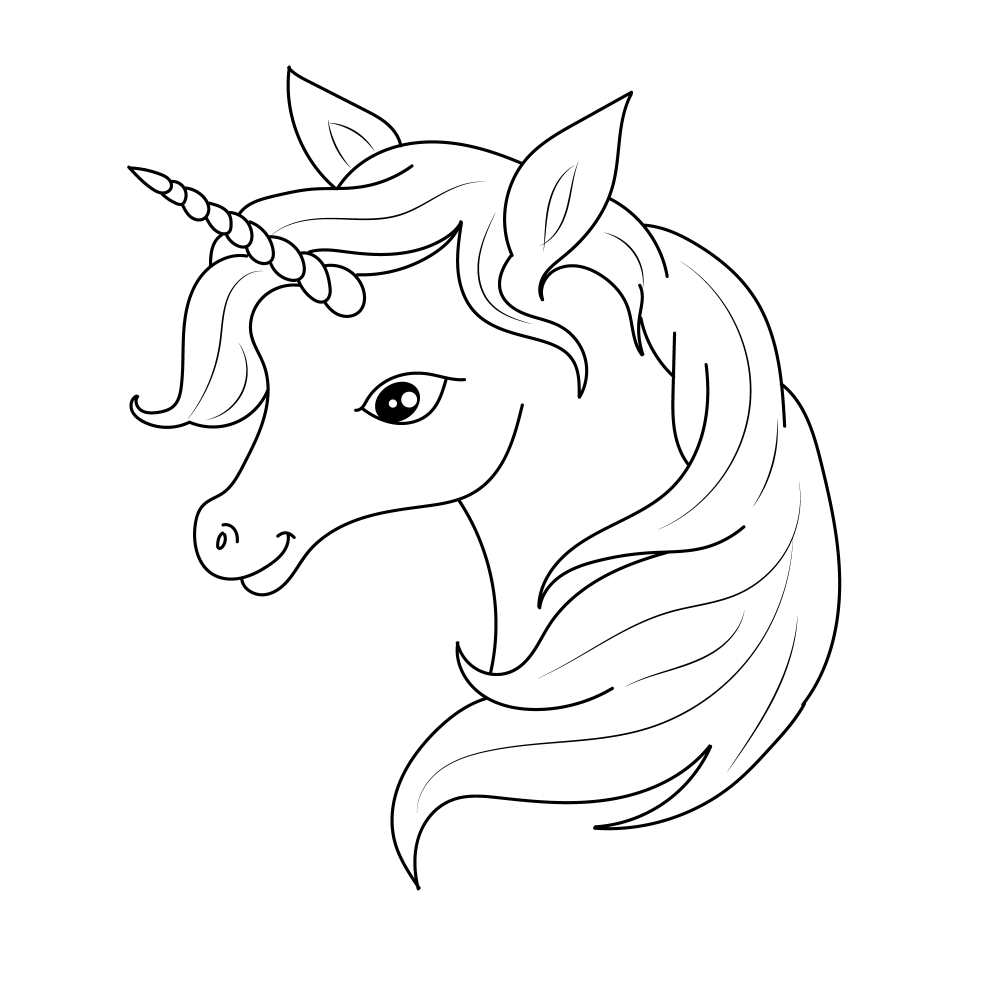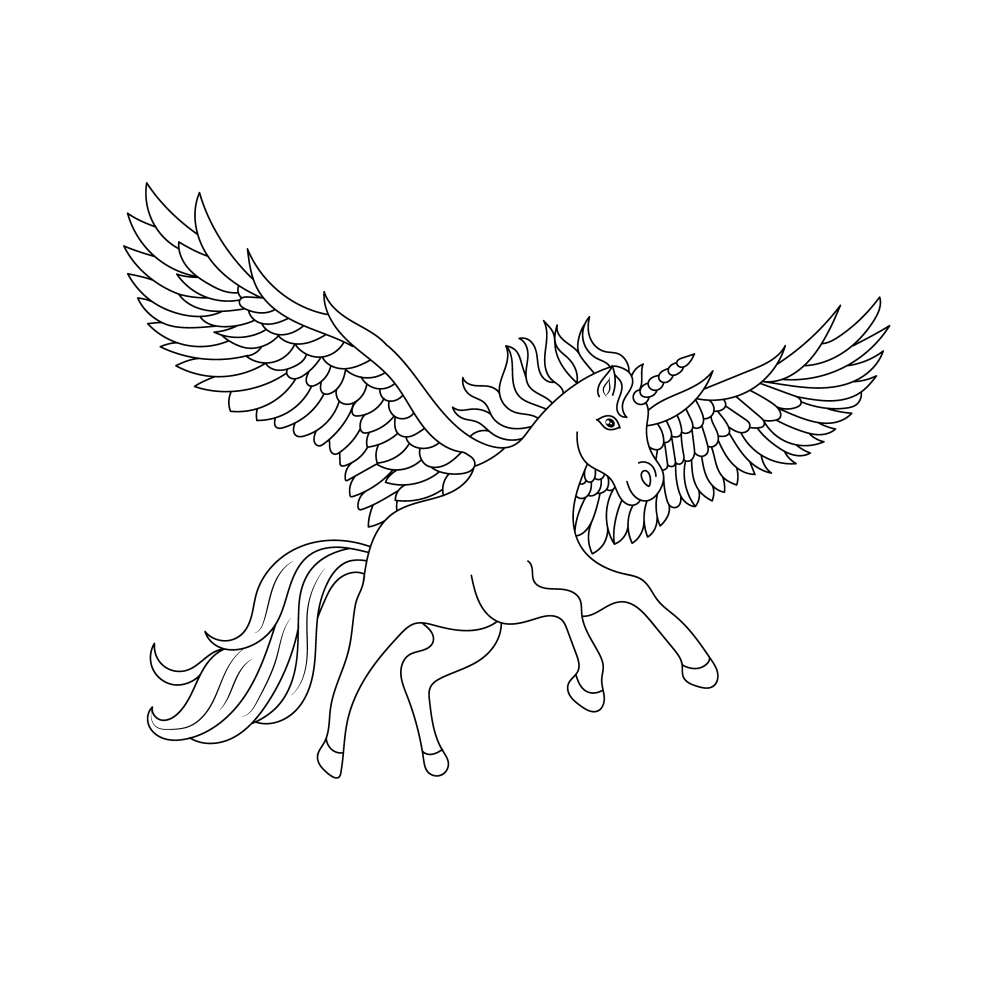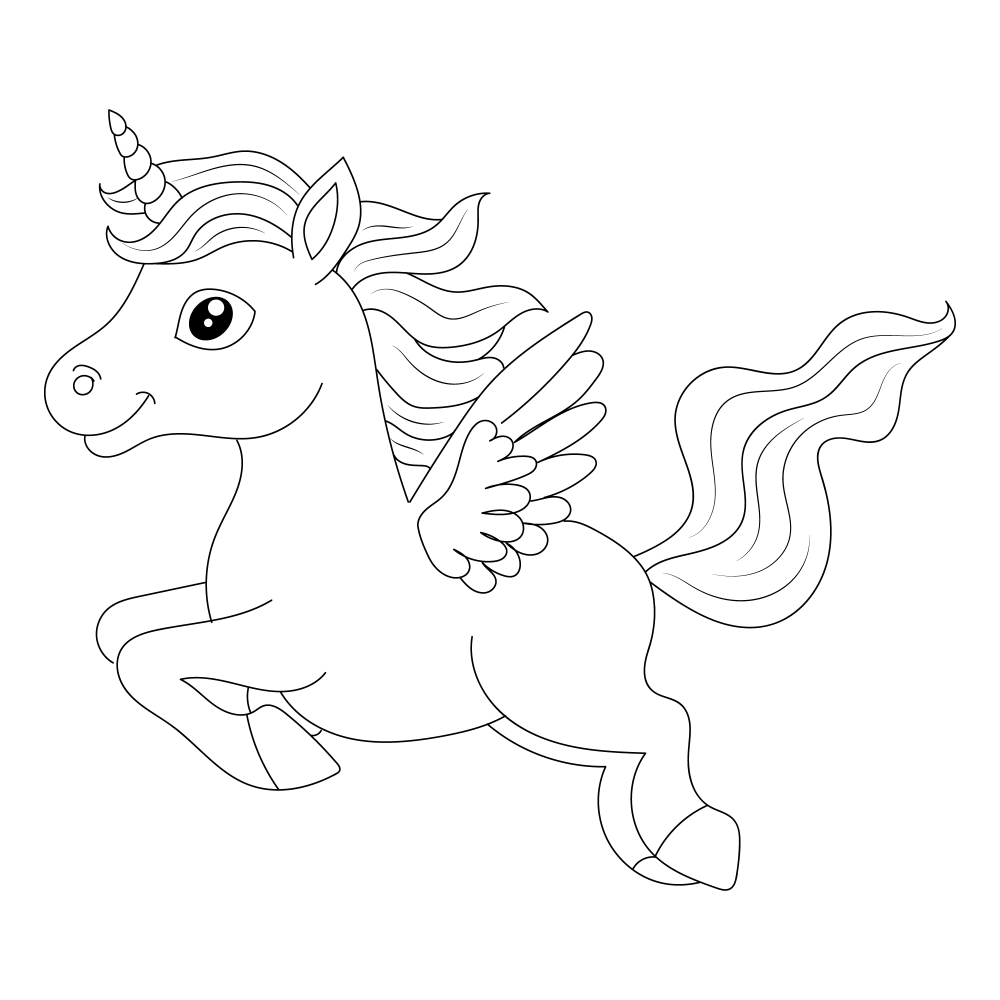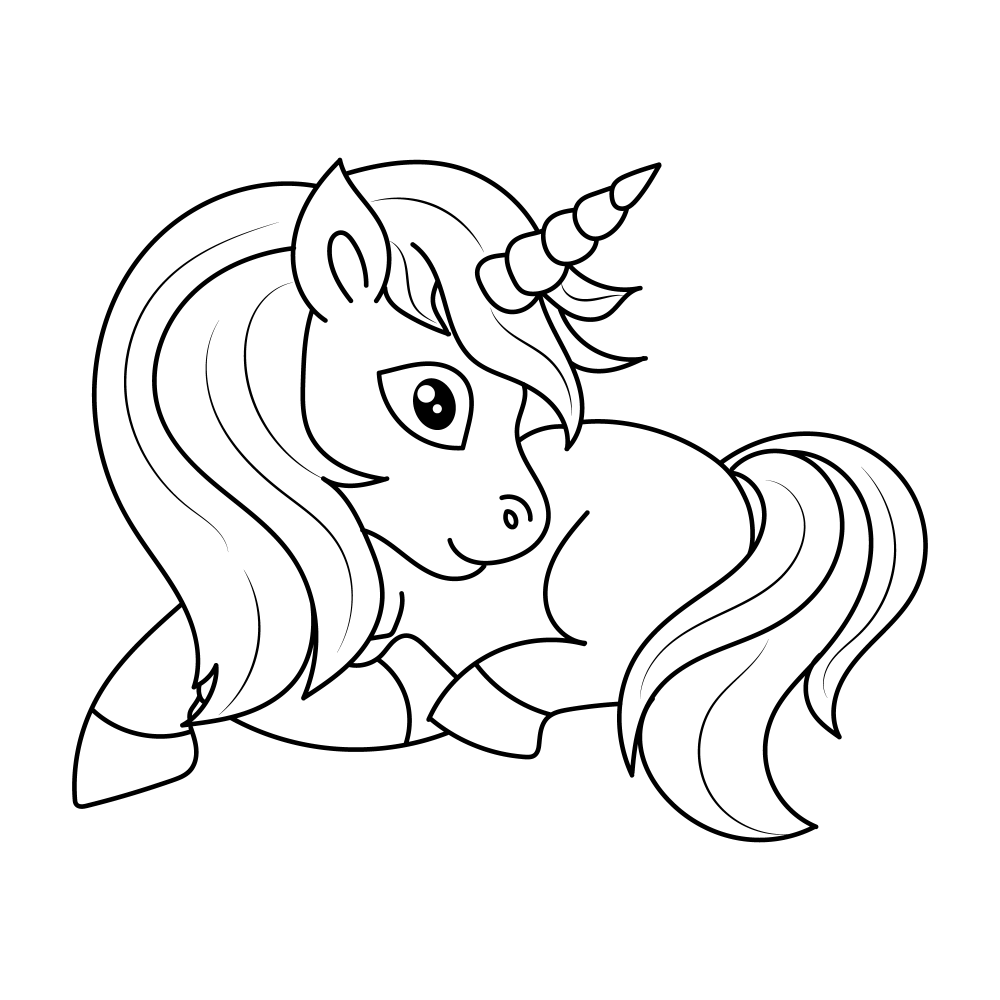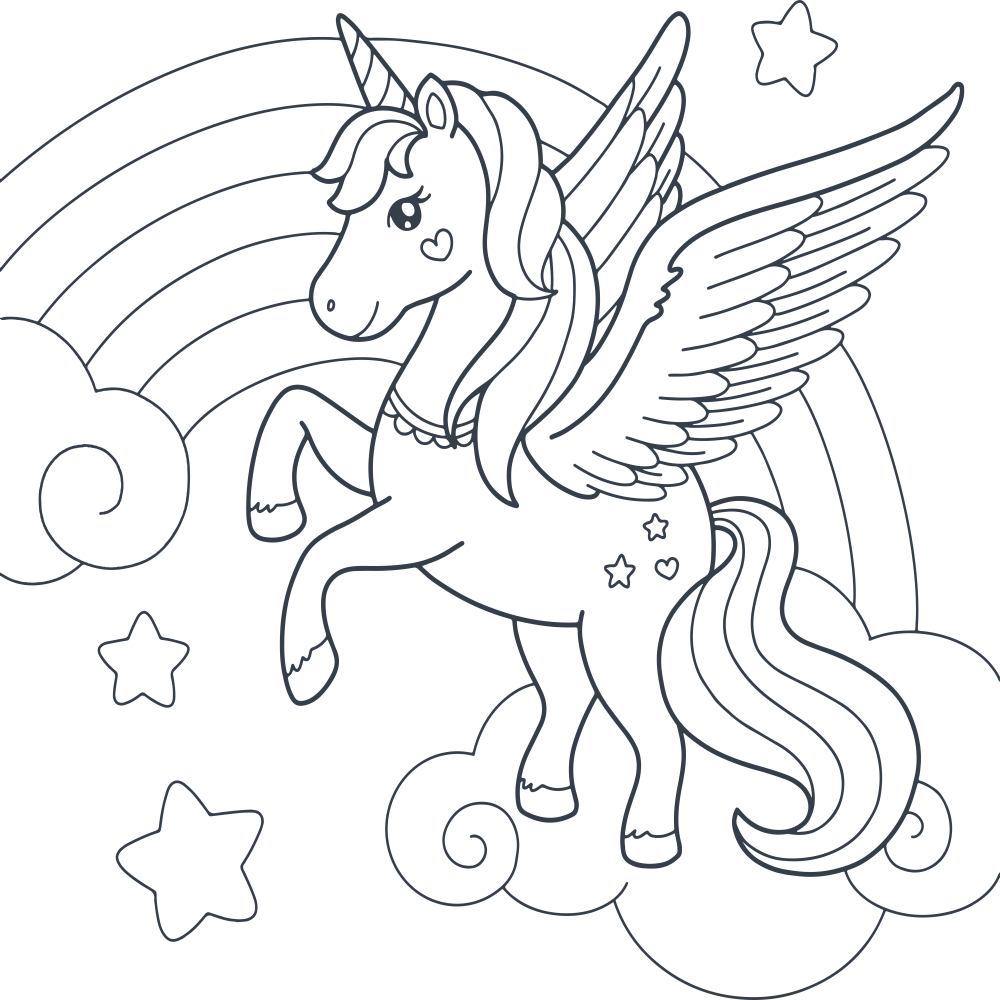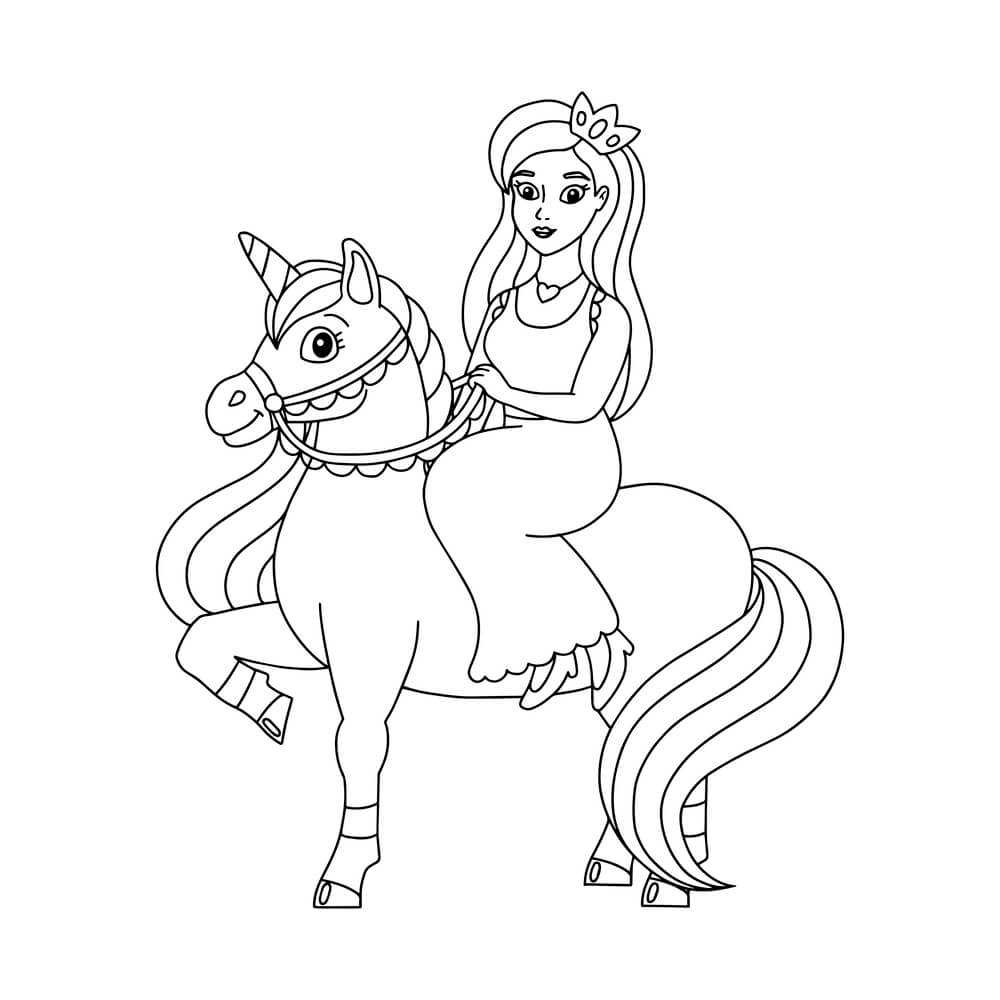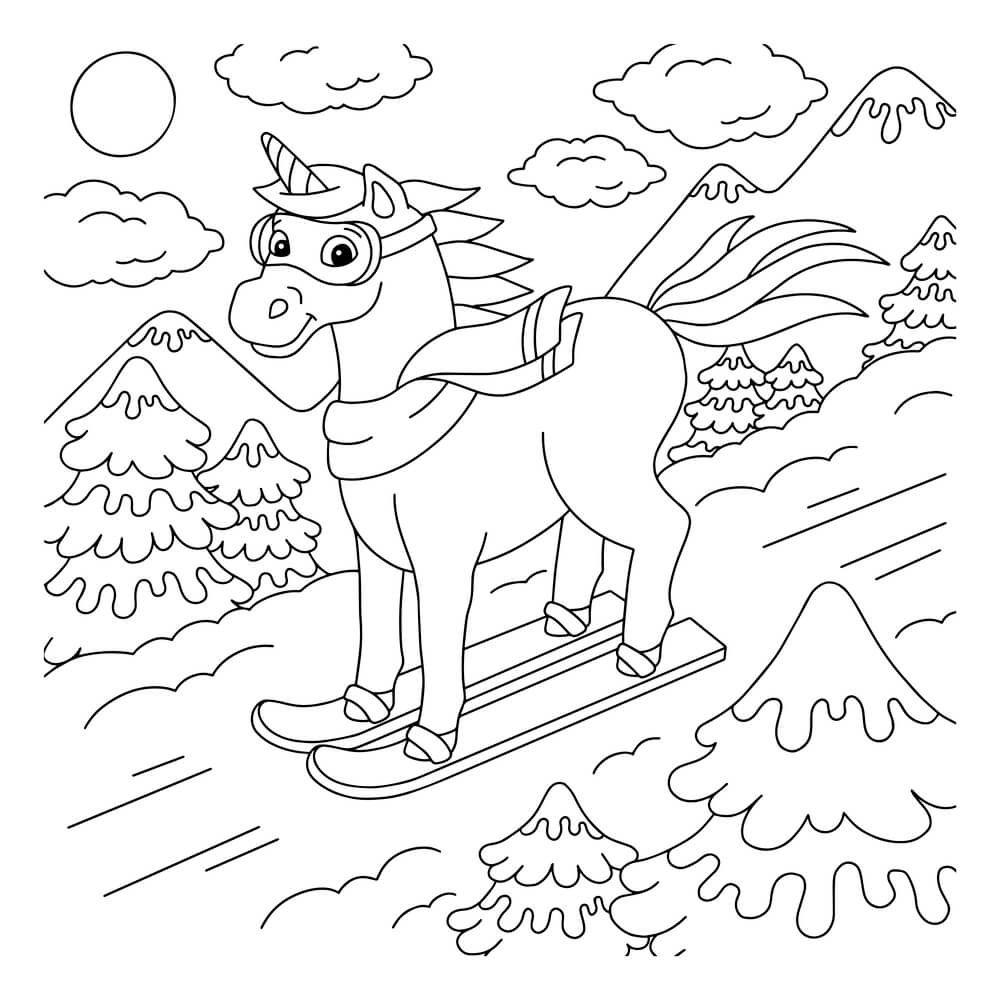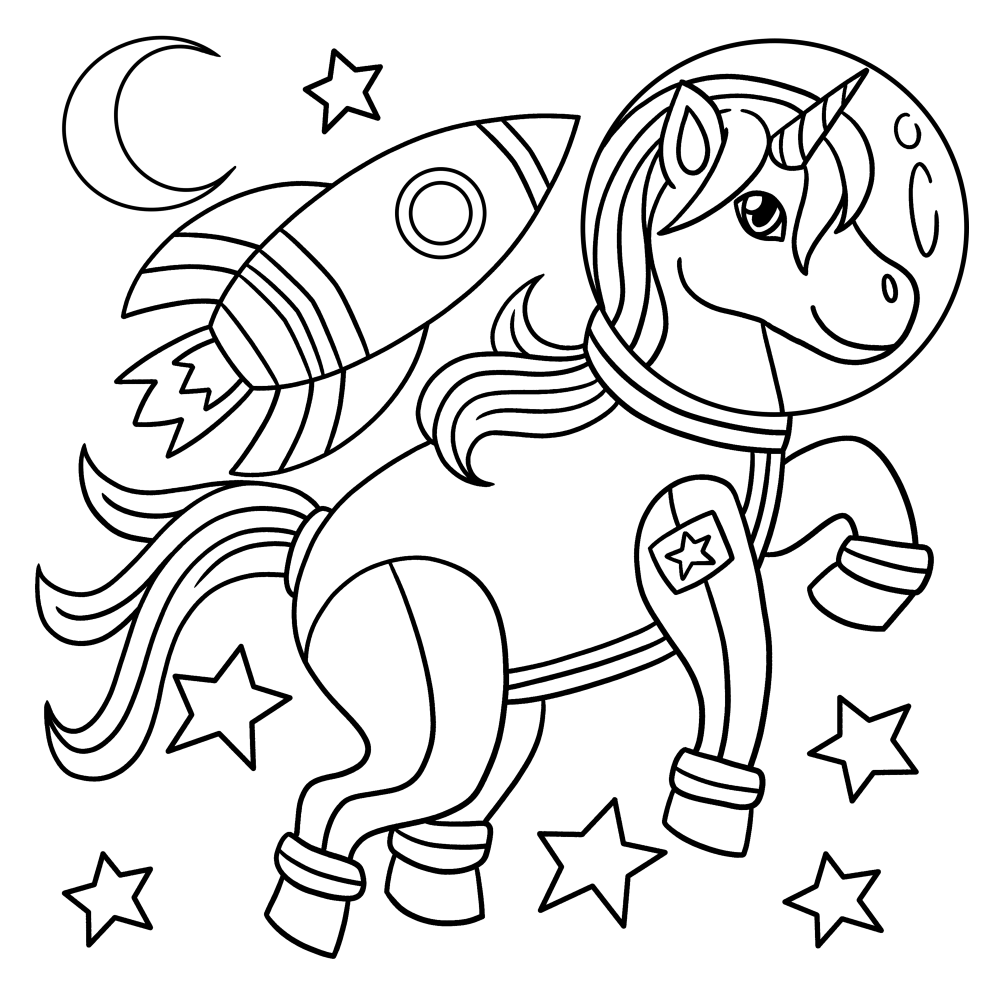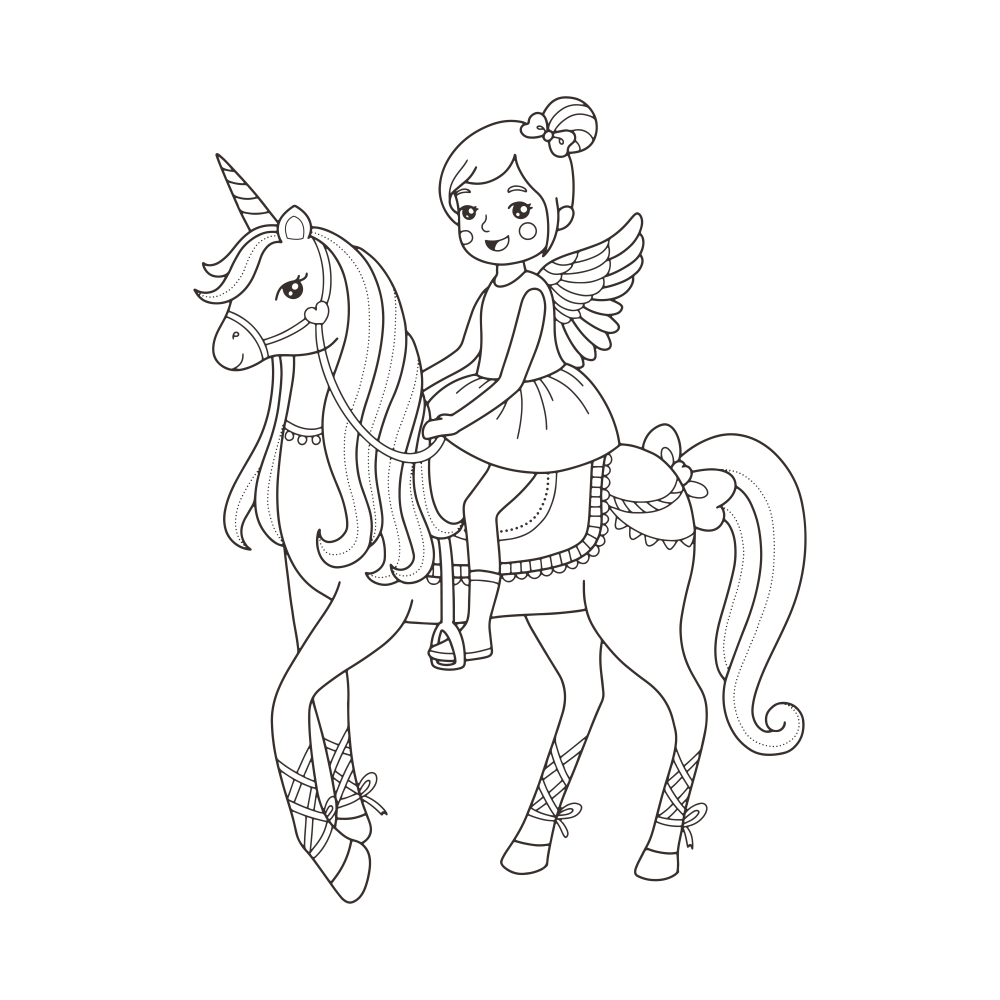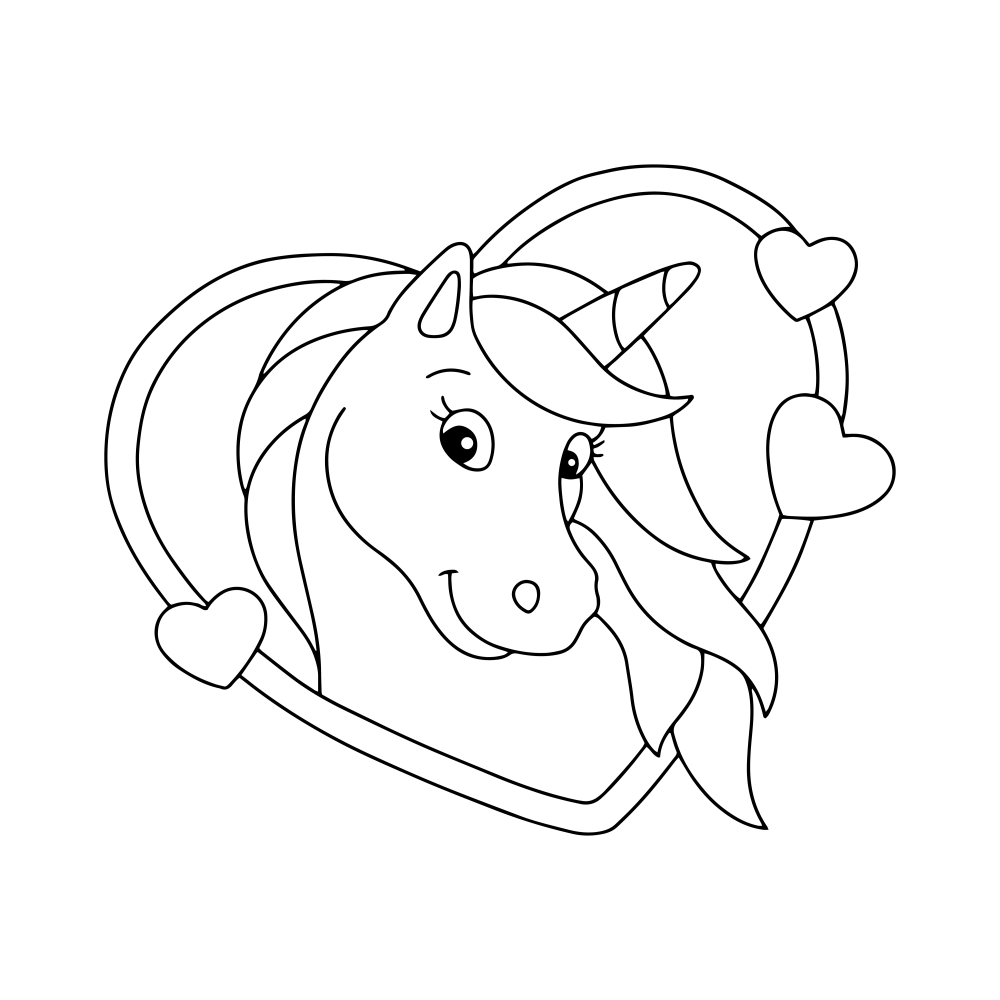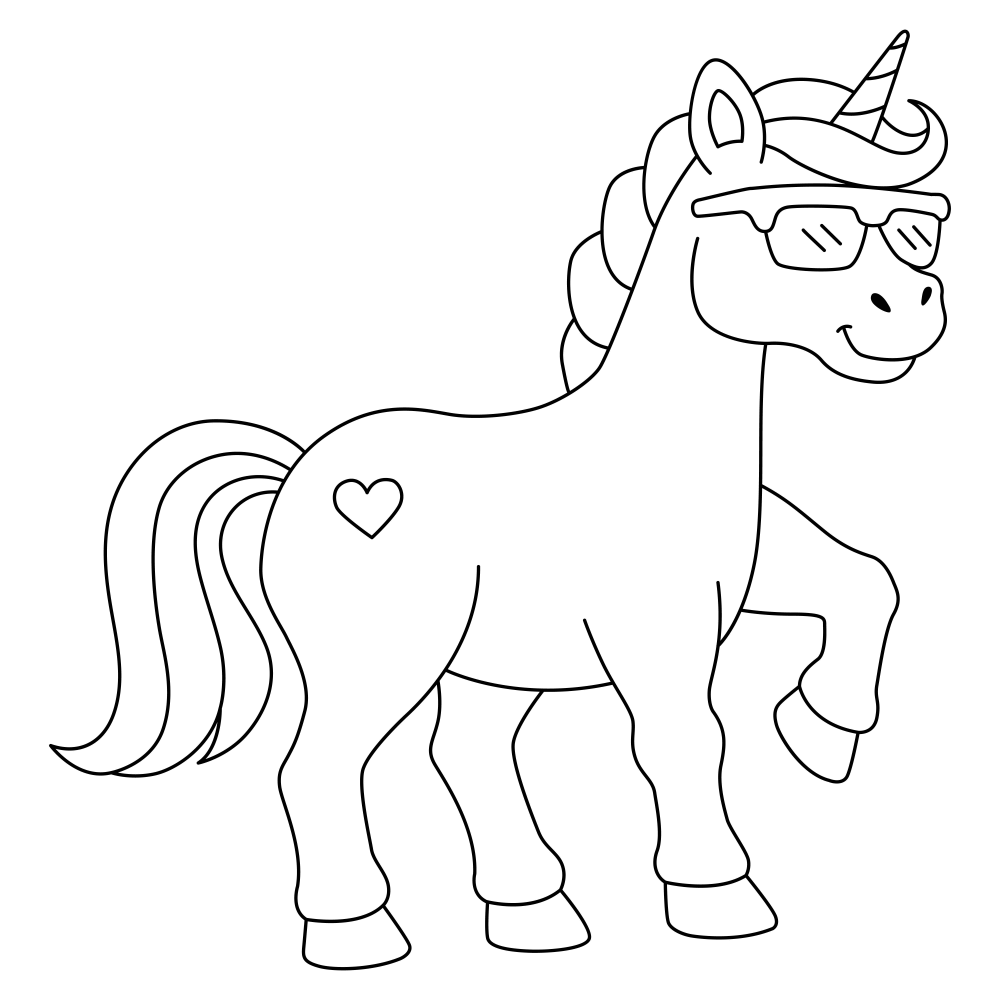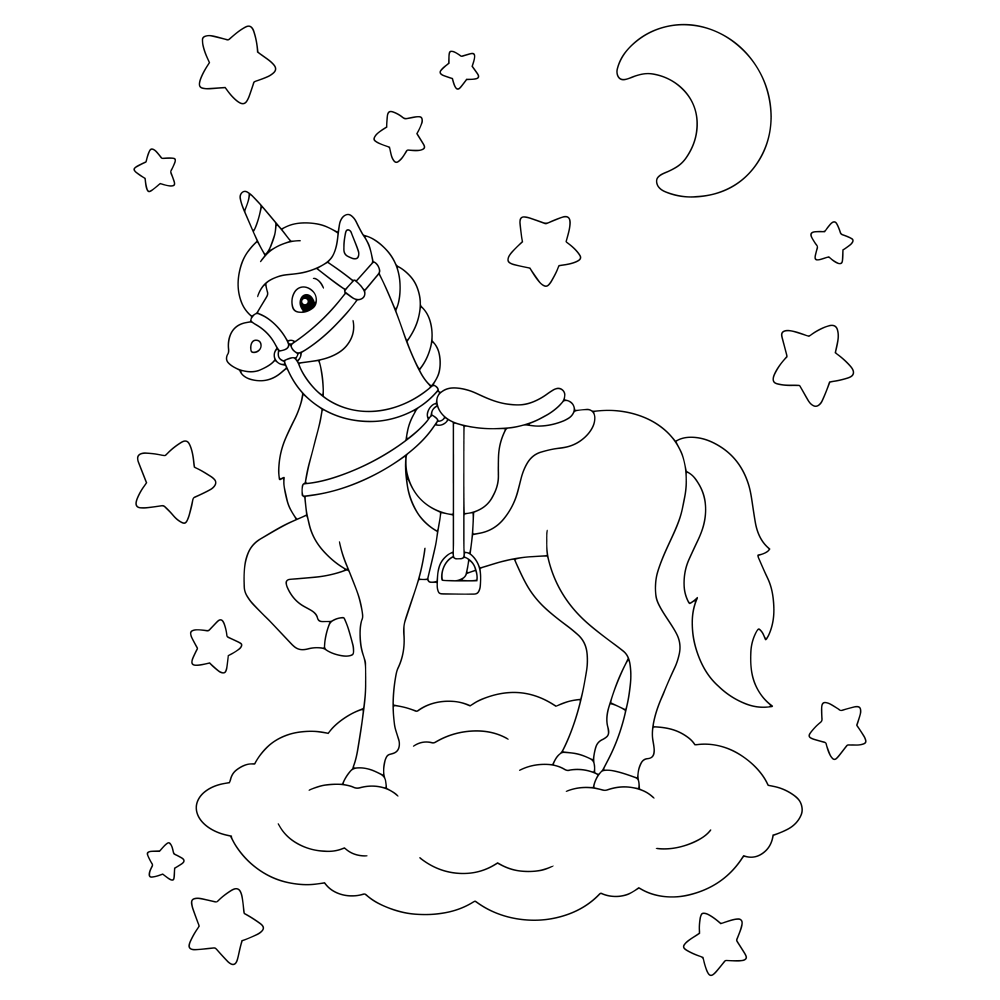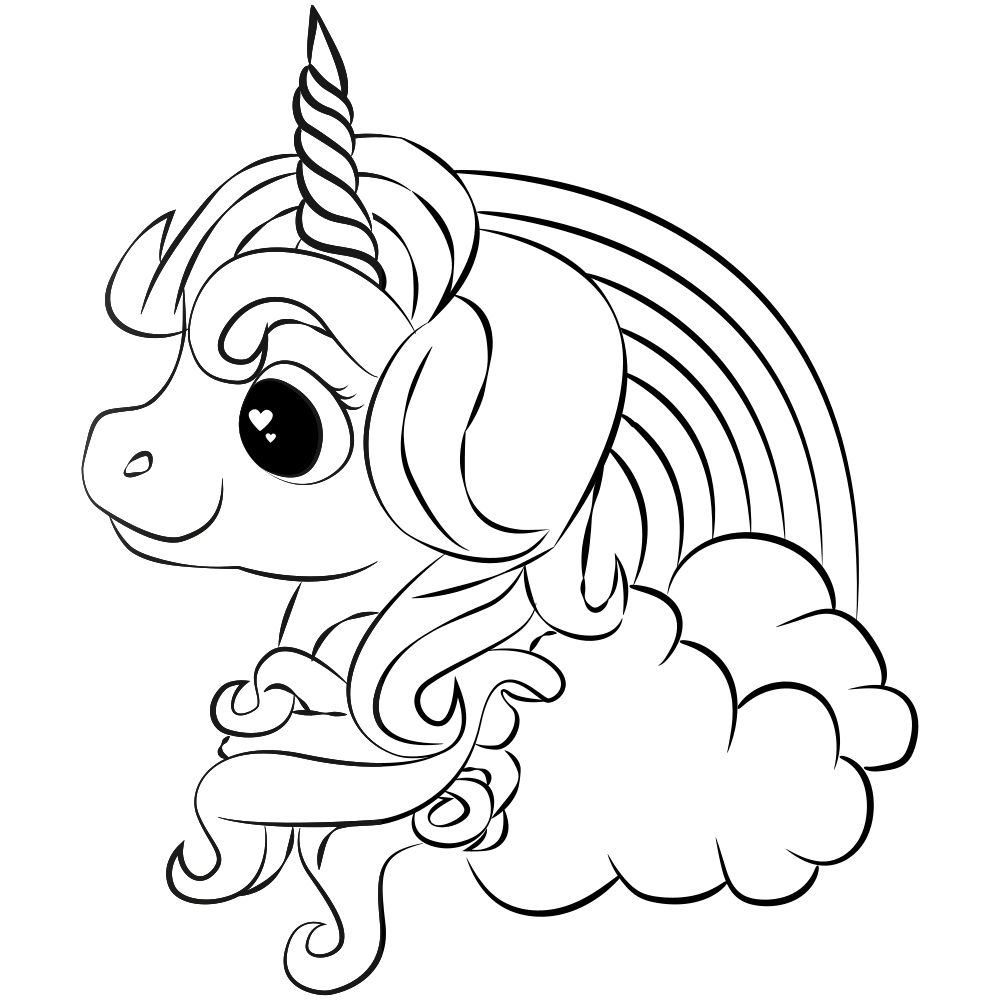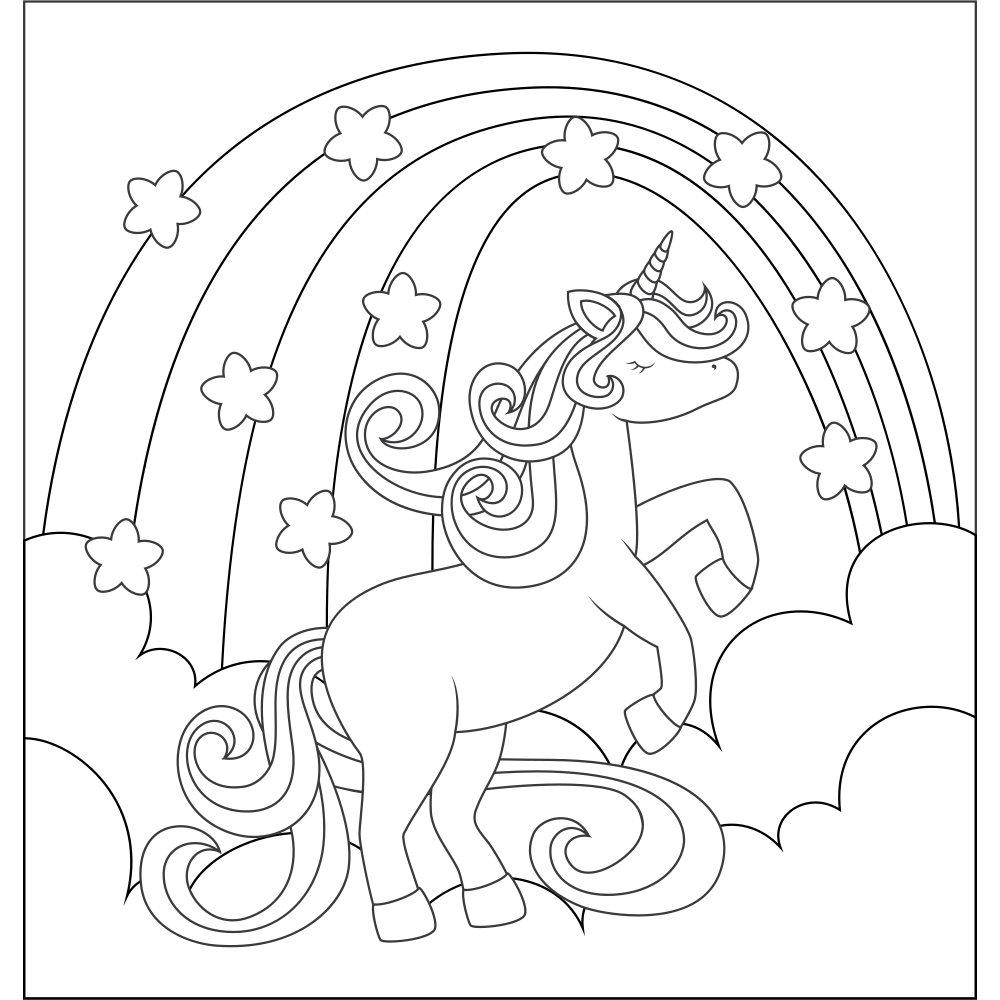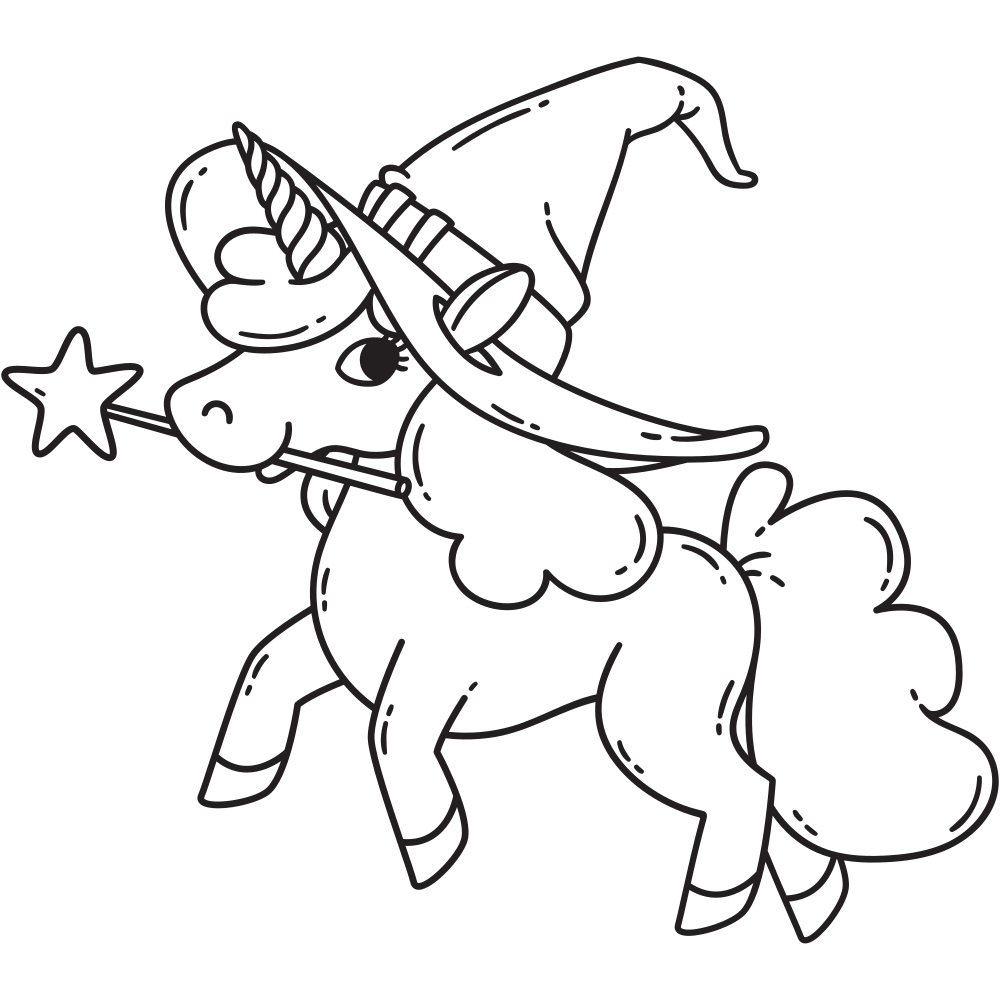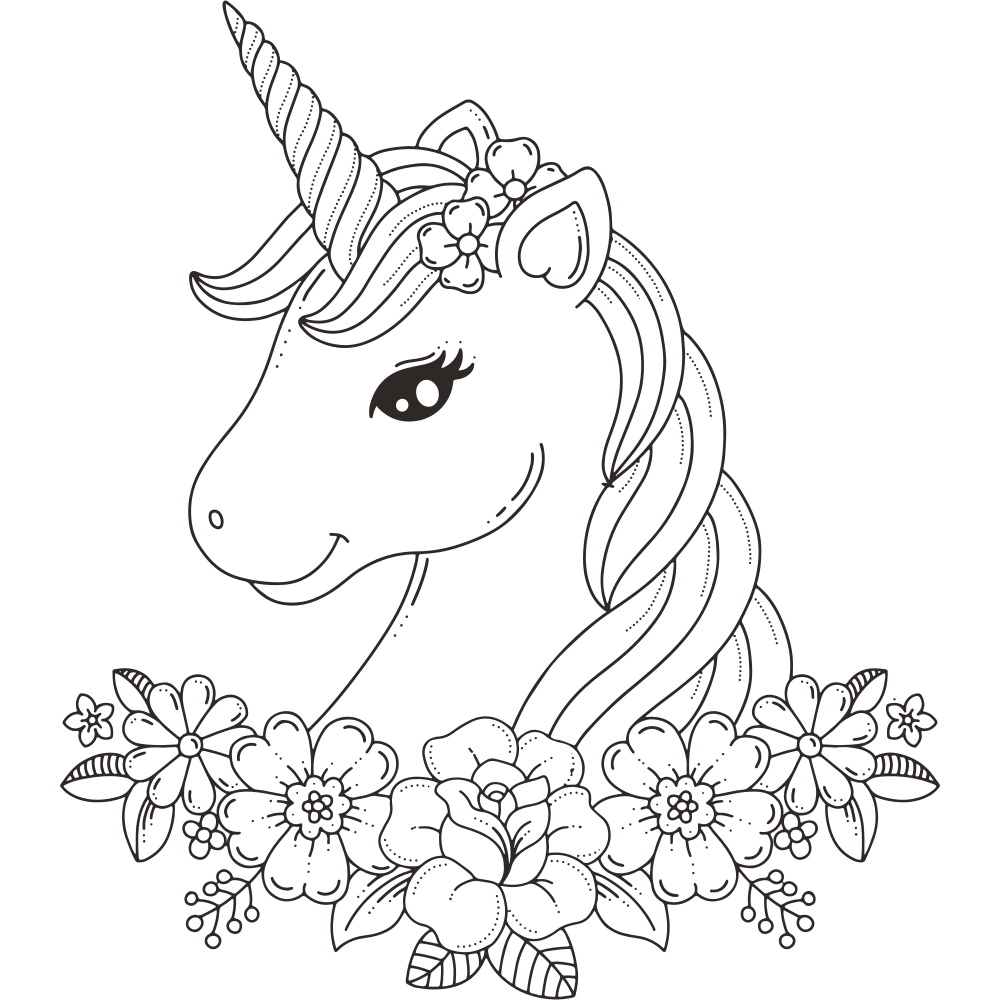 Table of Contents
Since they are magical creatures, there are many type of unicorns; magical unicorn, baby unicorns, pegasus, unicorn with wings, simple unicorn and many more. If you are looking for cute coloring sheets about unicorns or unicorn picture to color you are in the right spot. Our free printable unicorn coloring pages are both suitable for little and older kids.
Unicorn coloring pages are a fun and creative way for children to express their imagination. These pages feature various designs of unicorns, ranging from simple outlines to more detailed illustrations, with a focus on their mythical appearance with a horn, wings, and colorful manes and tails. By coloring in these pages, children can explore their artistic side, learn about color theory and develop their fine motor skills. In addition, coloring unicorn pages can be a relaxing and stress-relieving activity for children and adults alike. With the growing popularity of unicorns in popular culture, unicorn coloring pages have become a widely accessible and beloved activity for all ages.
Unicorn Drawing Tutorial
More About Unicorn Coloring Pages
Unicorn coloring pages are great way to get kids in the mood for learning. There are many unicorn coloring pages that you can print out on our platform, but the best ones are the ones that have a lot of details, and they also include some background information about unicorns.
This page provides you with a list of some of the best unicorn coloring pages for kids to print out. You can click on any of them to access their detailed description and other information. If you want more coloring pages and drawing tutorials for your kids, please check other pages of our site.
What is a Unicorn?
A unicorn is a mythical creature that looks like a horse, with the body of a female and the head of a male. The word unicorn comes from the Latin word unicus which means "single". Unicorns are mythical, though they may have existed at some point in time. They are mentioned as being very rare and having magical powers. It was considered that the unicorn had magical powers and was said to have horns like a horse with one horn on each side of its head.
The unicorn is most commonly seen as having an elongated horn on its forehead that grows down from its head to its neck. The unicorn's body is often described as being dark brown, black, or gray with white markings on its back and/or legs and sometimes with patches of white fur. Sometimes unicorns can be blue or green, while others can have stripes running from the top of their heads all the way down their backs. Some unicorns may even be red or yellow in color. When viewed in profile, unicorns' hooves look like those of horses or goats rather than those of an animal whose hooves would naturally be pointed downward (i.e., cows).
The most common interpretation for the origin of unicorns is that they are horses who were transformed by magic into human form (called human-horses). This interpretation is not unanimous among scholars; some interpret them more generally as "horse-like" beings in general.
Unicorn Themed Party
A unicorn themed party is a magical celebration for kids and adults alike. The party features decorations and activities that revolve around the mythical creature, such as unicorn-themed balloons, table settings, and games. A unicorn cake, sweets, and candies are also popular treats to serve at a unicorn party. Guests can also dress up in unicorn costumes or wear unicorn-inspired attire to add to the whimsical atmosphere. The party can include activities such as unicorn-horn headband making, unicorn hoof printing, and unicorn piñata. A unicorn themed party is a fun and imaginative way to bring a touch of magic to any celebration.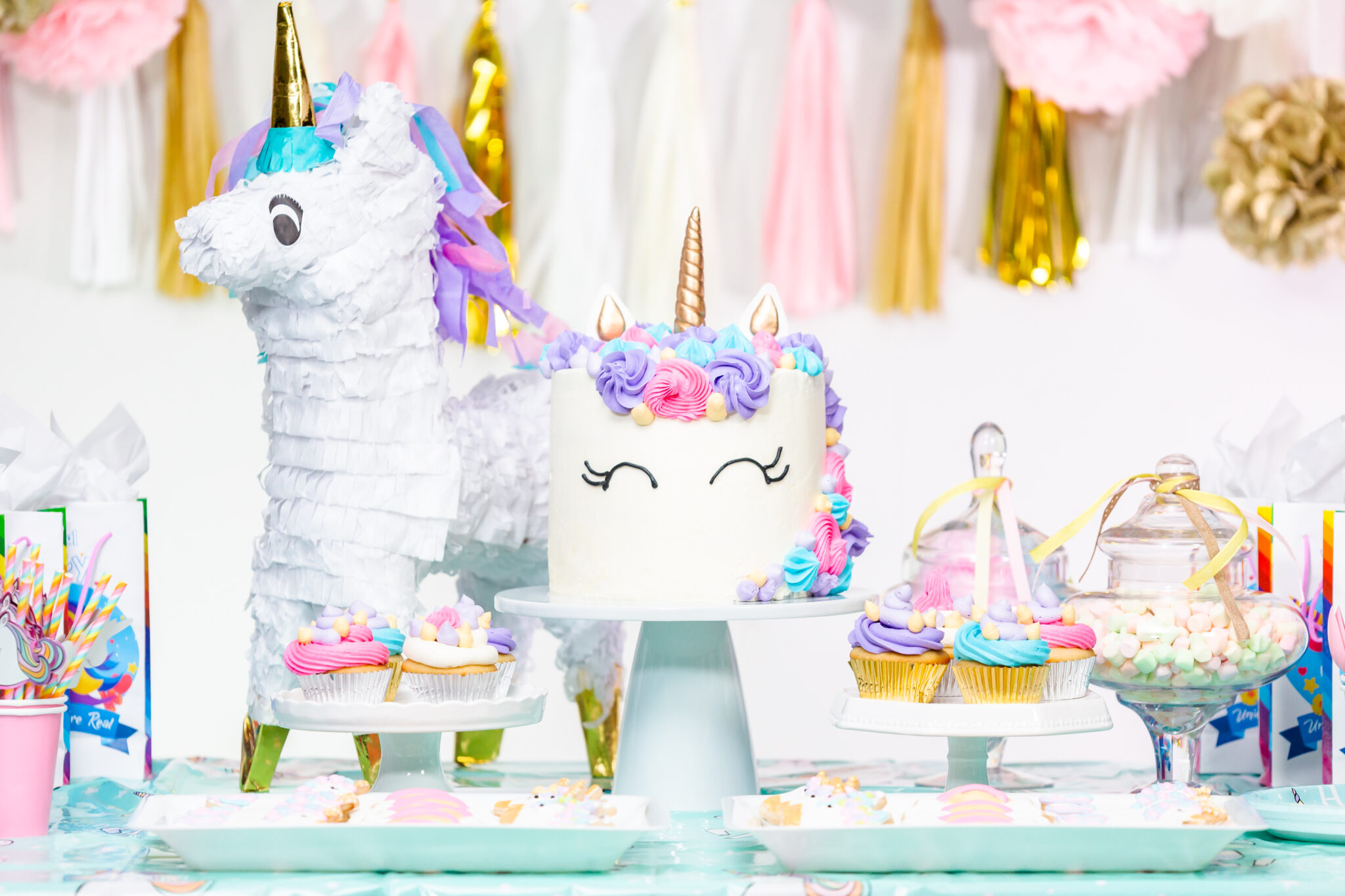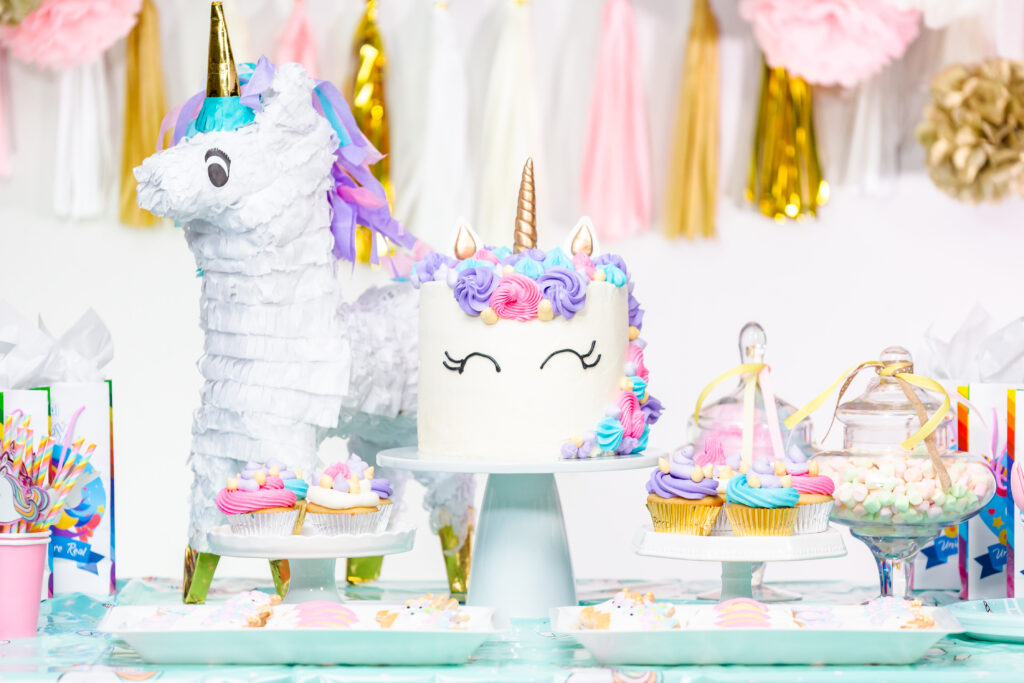 You can check britannica if you want to learn more about unicorns.
We are going to add more unicorns in the coming days, don't forget to check for more in the coming days. Your kid will love the coloring pages of unicorn. Let us know what you think in the comments.
Have fun!