We gather many free printable monster truck coloring pages for kids of all ages. Especially boys like monster trucks and can play with them all they long.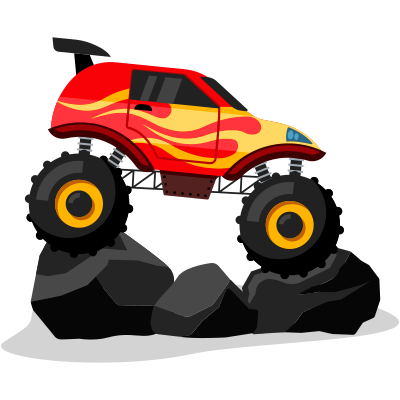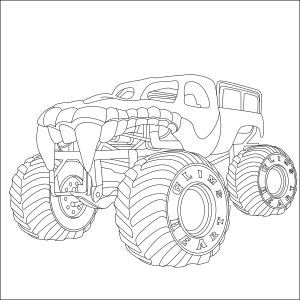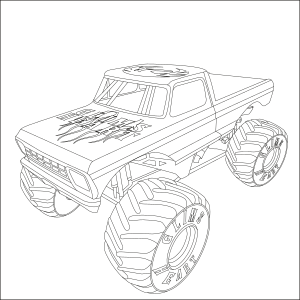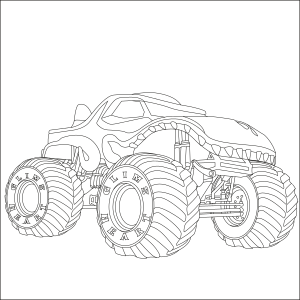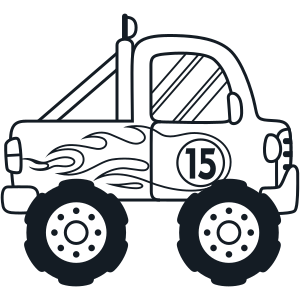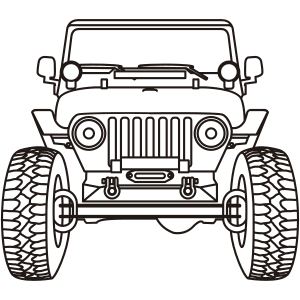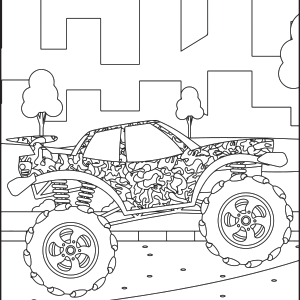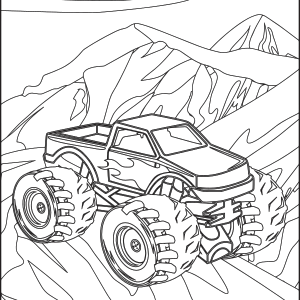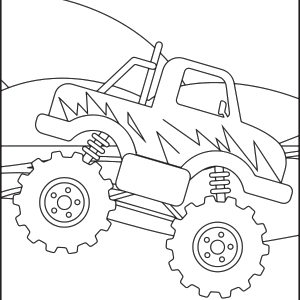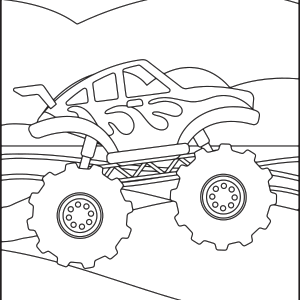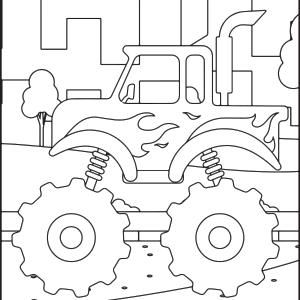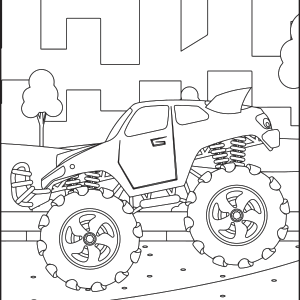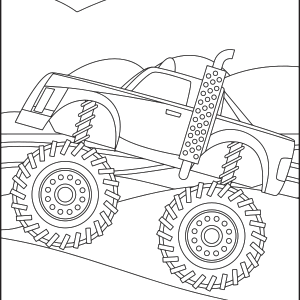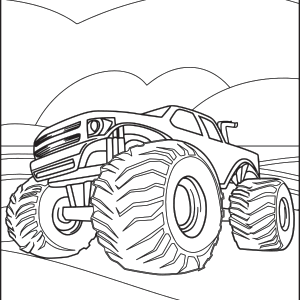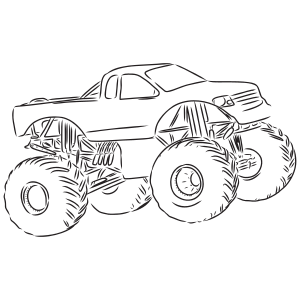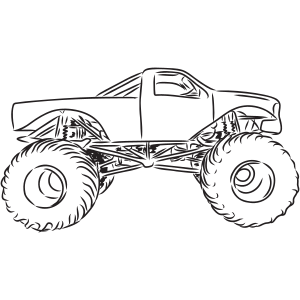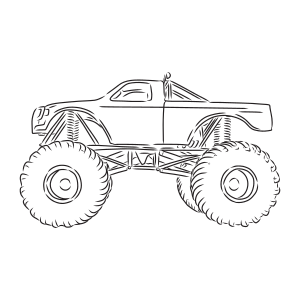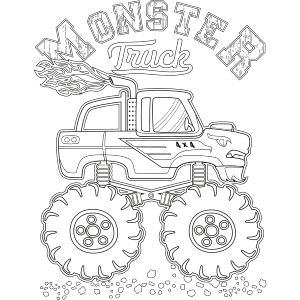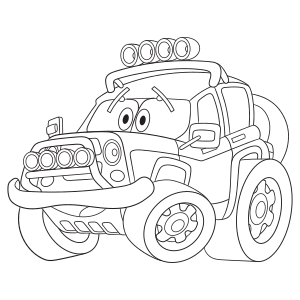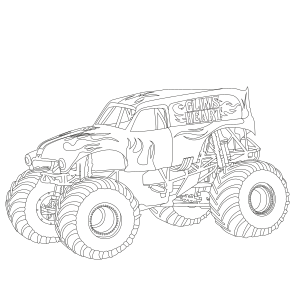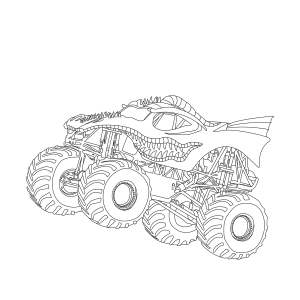 Roar into Fun with Monster Truck Coloring Pages!
Are you a fan of monster trucks? Do you love seeing these giant vehicles crushing obstacles and flying through the air? Then you'll definitely enjoy our monster truck coloring pages! With these printable pages, you can color in your favorite monster trucks and create your own exciting designs.
Whether you're a beginner or an expert in coloring, our monster truck coloring pages offer a variety of levels to suit your skill level. Choose from simple designs with large areas to color or intricate ones with lots of details. You can even mix and match different elements to create your own unique monster truck!
So how do you get started? You can use our coloring pages directly online or you can simply download and print out our monster truck coloring pages from our website. Then grab your favorite coloring tools, such as crayons, markers, or colored pencils, and let your creativity run wild. Don't be afraid to experiment with different colors and textures to make your monster truck stand out.
Here are some of the monster truck coloring pages you can choose from:
Bigfoot: This classic monster truck features big tires and a blue and silver paint job.
Grave Digger: One of the most popular monster trucks of all time, Grave Digger is known for its iconic black and green design.
Monster Mutt: This monster truck is shaped like a giant dog, complete with floppy ears and a wagging tail.
El Toro Loco: With its horns and red and yellow flames, El Toro Loco is one fierce monster truck.
But the fun doesn't stop there! Once you've finished coloring your monster truck, you can even cut it out and use it as a decoration for your room or a bookmark for your favorite book.
So what are you waiting for? Let's roar into fun with our monster truck coloring pages today!
The World of Monster Trucks: What You Need to Know!
Are you curious about monster trucks? These massive vehicles with giant wheels and incredible power are sure to capture your imagination. But what exactly are monster trucks, and how do they work? Let's explore the world of monster trucks and find out!
What is a monster truck?
A monster truck is a specialized vehicle built for performance and entertainment purposes. It's usually a modified pickup truck with giant wheels, powerful engines, and unique features like hydraulic steering and suspension systems. Monster trucks can weigh up to 12,000 pounds and stand over 12 feet tall!
What are monster trucks used for?
Monster trucks are mainly used for two things: racing and freestyle competitions. In racing, monster trucks compete against each other on a track filled with obstacles like dirt mounds and cars. The goal is to cross the finish line first. In freestyle, drivers perform stunts and tricks like jumps, wheelies, and donuts to impress the audience and judges.
How do monster trucks work?
Monster trucks are powered by high-performance engines that can generate over 1,500 horsepower. The engines are usually mounted in the rear of the truck and connected to a transmission that transfers the power to the wheels. The wheels are specially designed with huge tires that can handle the weight and force of the truck. Monster trucks also have custom-made suspension systems that allow them to handle rough terrain and absorb the impact of jumps and crashes.
Who drives monster trucks?
Monster truck drivers are skilled professionals who have years of experience in driving and mechanics. They need to be able to handle the immense power and weight of the truck, as well as perform stunts and tricks with precision and control. Many drivers come from a background in motorsports, such as drag racing or motocross.
Why are monster trucks so popular?
Monster trucks are popular because they are exciting, loud, and larger-than-life. Kids and adults alike are drawn to their incredible power and ability to perform amazing feats. They are also popular because they offer a unique form of entertainment that combines sports and showmanship.
So there you have it – the world of monster trucks in a nutshell! Whether you're a fan of racing or freestyle, there's no denying the thrill and excitement of these incredible vehicles. Who knows – maybe one day you'll become a monster truck driver yourself!