Are you ready drawing a cute koala? If your answer is yes, grab your pencil, paper and crayolas and lets go! Here is how you can draw it, have fun!
If you are more like a image person than videos, we also prepare a step by step drawing sheet for you. Below you can find explanations for each step: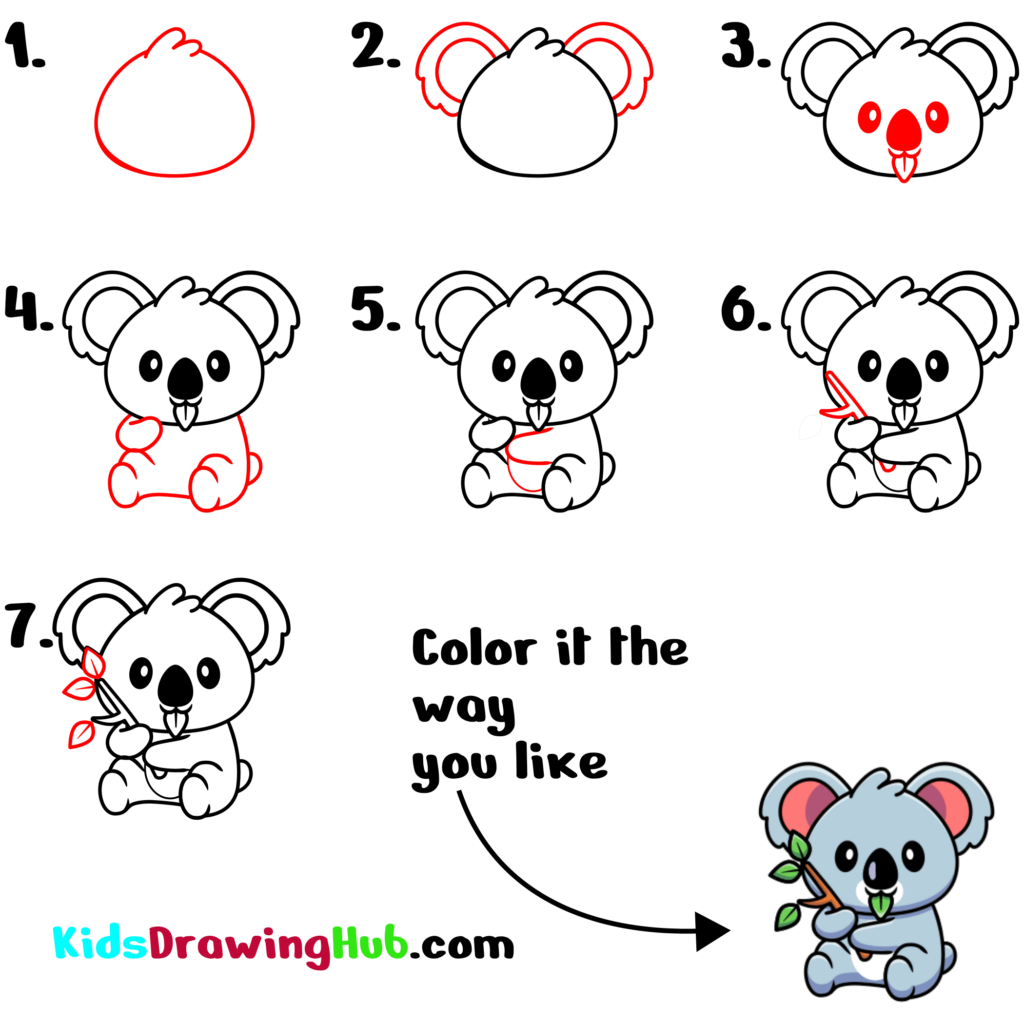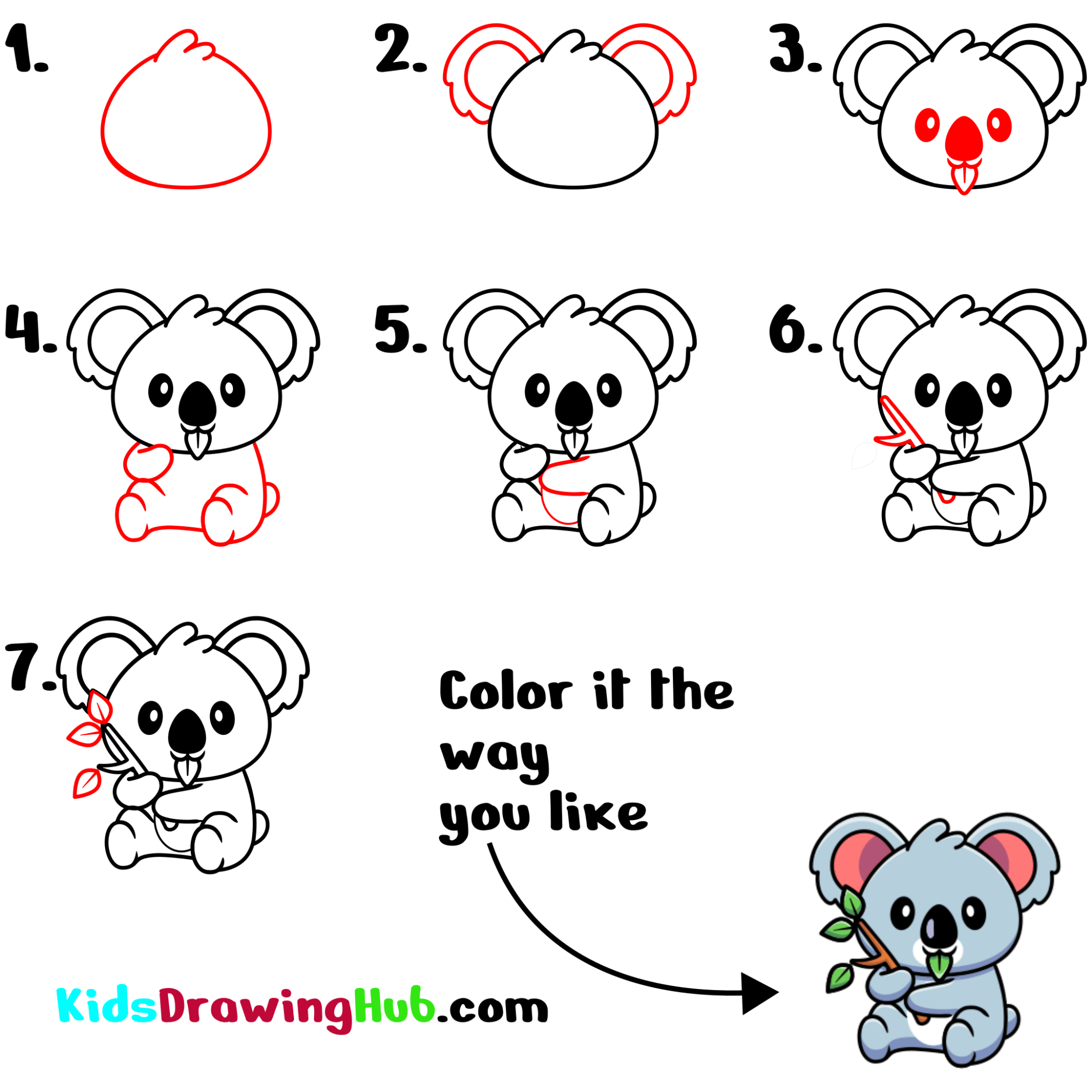 Koala Drawing Steps Explained
Draw the basic face of the koala.
Add ears of koala, try to make them identical.
It is time to add eyes, nose and mouth. The leaf in the mouth may be a little challenging. Even now it looks quite cute, isn't it. You can skip the next steps and color it if you are hasty :).
Now draw the body of the koala. Don't forget adding the tail
We will draw the rest of the body next. Left arm and the stomach.
Draw the wooden stick the koala holding, this step is fairly simple.
Now add some leaf to the stick.
And now the best part, color it the way you like :).
As you can see when write it step by step it is quite straightforward. The most difficult part is number 4, drawing the body of koala. If you manage to draw it well, I beleive you will have a cute koala drawing.
See you later with more drawing. In the mean time don't forget checking our koala coloring pages.